Better than the yellow pages
Are you looking for a company in your region that can support you in the field of technical communication? Here you will find the specialists for your business.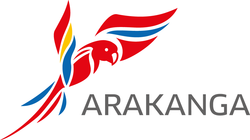 ARAKANGA GmbH
Eugen-Kaiser-Straße 33
63450 Hanau
Germany
Company details
Contact person

Martin Holzmann

E-Mail-Address

Telephone

06181-9328-0

Website

Spoken languages

German, English

Number of employees

15
Services/Portfolio
Branch

Other services for technical documentation (including software consulting; data processing services, CE-label and certification: risk analysis, certification)
Descriptions/Features
Technische Redaktion, technische Fachübersetzungen, Grafik und Illustration, branchenspezifische Dokumentation, Dokucheck Normen und Richtlinien, Kostenoptimierung Erstellung und Übersetzung, Einführung Redaktionssystem, Erstellung Musterdokumentation
Services and support
Besonderheiten
Methodisches und strukturiertes Schreiben mit ARAKonzept führt zu verständlicheren und preiswerteren Dokumenten
Prozess- und Dokumentoptimierung zur Steigerung der Produktivität und Senkung von Kosten in kleinen und großen Dokumentationsabteilungen
Erfahren im Aufbau von effizienten international zusammenarbeitenden Dokumentationsabteilungen in multinationalen Unternehmen
Referenzen
ABB Analysentechnik, Continental AG, CONVOTHERM GmbH, Deutsche Bundesbank, DIHK, dSPACE GmbH, FIDUCIA IT AG, GAD eG, hte Aktiengesellschaft, IHK Mittlerer Niederrhein, manroland AG, Siemens Power Distribution Division, Walther Trowal, etc.
Full-Service-Dienstleister für alle Aspekte der Technischen Dokumentation:
Technische Redaktion
Technische Fachübersetzungen
Grafik und Illustration
branchenspezifische Dokumentation
Dokucheck Normen und Richtlinien
Kostenoptimierung Erstellung und Übersetzung
herstellerneutrale Beratung bei der Auswahl und Einführung von Redaktionssystemen und Content Delivery Portalen
Erstellung Musterdokumentation