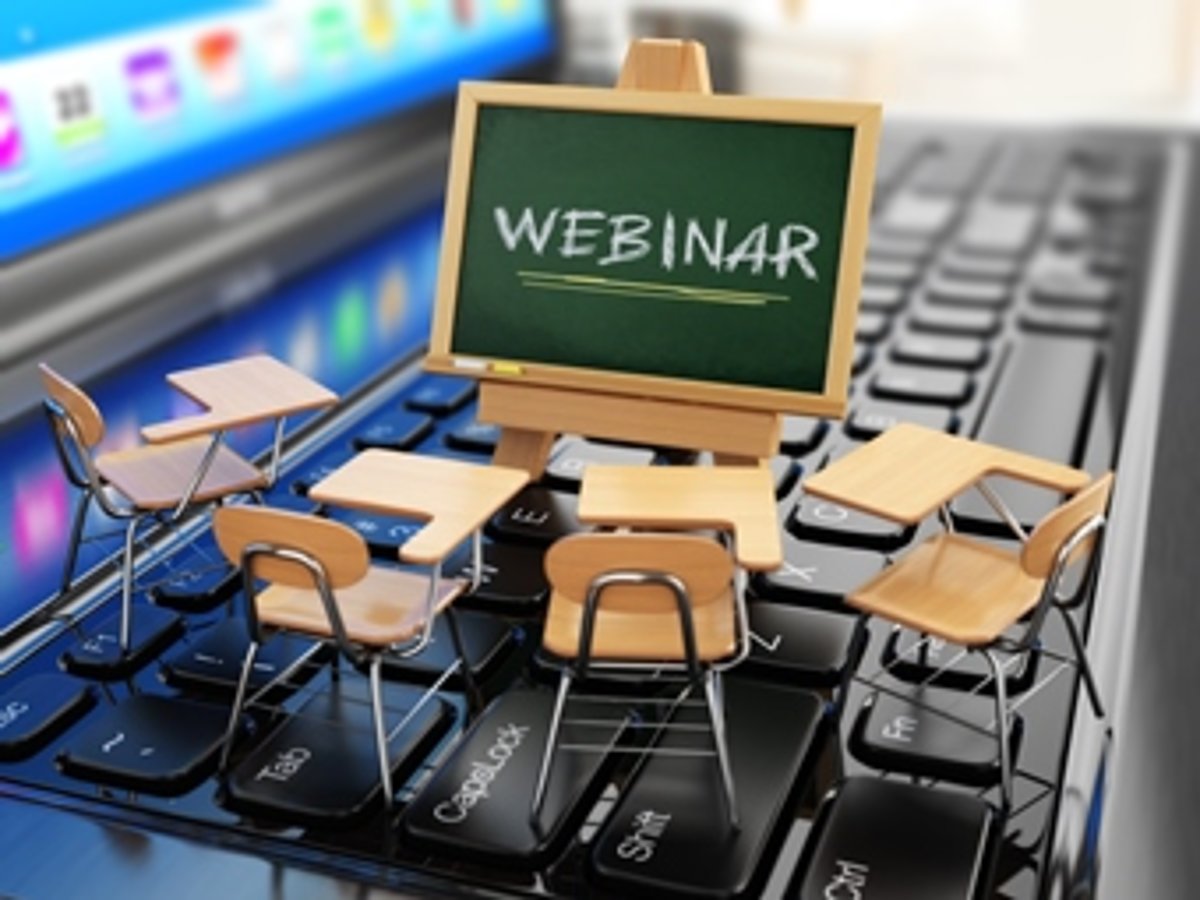 FAQ for Participants and Speakers
We have answered frequently asked questions by participants and by speakers for you.
If you can't find what you are looking for, please send an email to webinars(at)tekom.eu.
FAQ for Participants
A live webinar is conducted online. Our webinars deliver the same high-quality content as our on-site events, with the convenience of a webinar format. This format allows participants in different locations to follow the expert presentation and interact with the presenter by asking questions or answering polls. All our webinars last around one hour, including an introduction, the expert presentation and a Q&A session.
Each webinar is announced on our website. The announcement includes a link for registration. You will then be forwarded to the GoToWebinar registration page, where you must enter your name, email address and membership ID (if applicable). In case of members-only webinars, you need to be logged in to access the link for registration.
We offer different kinds of webinars. Live webinars are always free of charge for members. At the moment, certain live webinars are available for members only. The recordings are exclusively accessible for our members.
You will receive an email with the login information after registration. You will also receive a reminder including the login information one day and one hour before the webinar starts.
The good news is that you can easily participate in a session anytime from anywhere using a compatible computer or mobile device. You need a stable internet connection as well as headphones or speakers. For some countries, we offer dial-in options by phone. More details on the different options and requirements can be found on the support page of GoToWebinar.
Yes. If you want to make sure that everything works fine on the day of the webinar, we advise you to join a test session.
You can access the webinar via the link that you will receive by email on the day before the webinar, or in the reminder sent an hour before the webinar. The webinar space is usually open around 5 to 10 minutes before the webinar begins. You will be directed to a virtual waiting room until the moderator starts the webinar.
All our webinars are recorded. Everyone who has successfully registered for a webinar will receive a link to the recording on the day after the webinar. In addition, we offer a webinar library that is only available to tekom members. There, you have access to all recordings of our past webinars.
As a members-only service, a certificate of participation can be issued upon request. Please send an email to webinars(at)tekom.eu.
Yes! Right after the webinar, a short online survey will pop up. Please take a moment to complete the survey. Your feedback is very important to us, as it helps us to improve and develop our webinars.
FAQ for Speakers
Anyone who is a subject matter expert in a topic within the field of or related to technical communication can apply. No prior experience speaking at webinars or conferences is required, though feeling comfortable with public speaking is an advantage. We would like to encourage young professionals as well as experienced professionals to apply, as long as you are passionate about your topic and are prepared to invest some time in your preparations.
If you would like to apply, please send an email to webinars(at)tekom.eu including an abstract on your webinar topic and short bio. The abstract should provide an overview of the topic as well as learning goals for the participants.
We will review your proposal and get back to you, usually within two weeks.
If our response is positive, we will schedule a date together and you will receive a link with informational material, including some hints on how to hold a successful webinar, and a contract.
We will announce the webinar along with your abstract, bio and your picture on our website. This should be in place six to eight weeks before the webinar.
We will schedule a test webinar, usually within one week before the actual webinar, to get you familiar with the webinar tool and introduce you to the moderator.
Our webinars usually last one hour. This includes a welcome by the moderator, who will provide some organizational information as well as a brief introduction of tekom Europe. This is followed by your expert presentation for around 35 to 40 minutes. Afterwards, there should be enough time for a question & answer session (10 to 15 minutes). The moderator will be present during the entire webinar to concentrate on feedback and questions coming in from the audience and to help if any technical issues should arise. You can focus on your content.
As the name reveals, this is to provide you with the opportunity to familiarize yourself with the tool and test some options (e.g. highlighting contents in your presentation, including a poll). We will provide you with feedback on your sound. We would also like to record a short preview of your webinar (1 to 2 minutes) that we will later use as a teaser for our webinar library.
Depending on your level of experience, you should login to the webinar tool around 10 to 20 minutes before the webinar starts to do a last check – sound, connection, presentation – and then you are ready to go!
Participants are asked for their feedback on the webinar. Upon request, we will gladly provide you with the feedback.
Your webinar is recorded and will be included in our webinar library. The library is available to members only and can be accessed only after login. It is also available to everyone who has registered for the webinar.
Yes. For all your efforts, we pay a lump sum of 200.00 Euro for each webinar.
We use GoToWebinar by Citrix.