Well-versed in the language, highly qualified in the technical field
The task of a technical writer is to help the masses understand modern technology. An interesting profession with a broad spectrum of topics.
Technical Writers
Technical writers make modern technology comprehensible. They are also called, among others, information developers, user assistance designers, or information architects. Internationally, the professional titles "technical writer", "technical editor", "technical author" and "technical communicator" are widespread.
The profession of the future, uniting communication, modern media and innovative technology
Technical writers are specially trained and qualified specialists who create all kinds of information about many different technical products, such as:
Operating instructions, e.g. for smartphones
Online help, e.g. for software
Assembly and service manuals, e.g. for industrial systems
Information for use, e.g. for medicinal products
Digital on-board manuals, e.g. for automobiles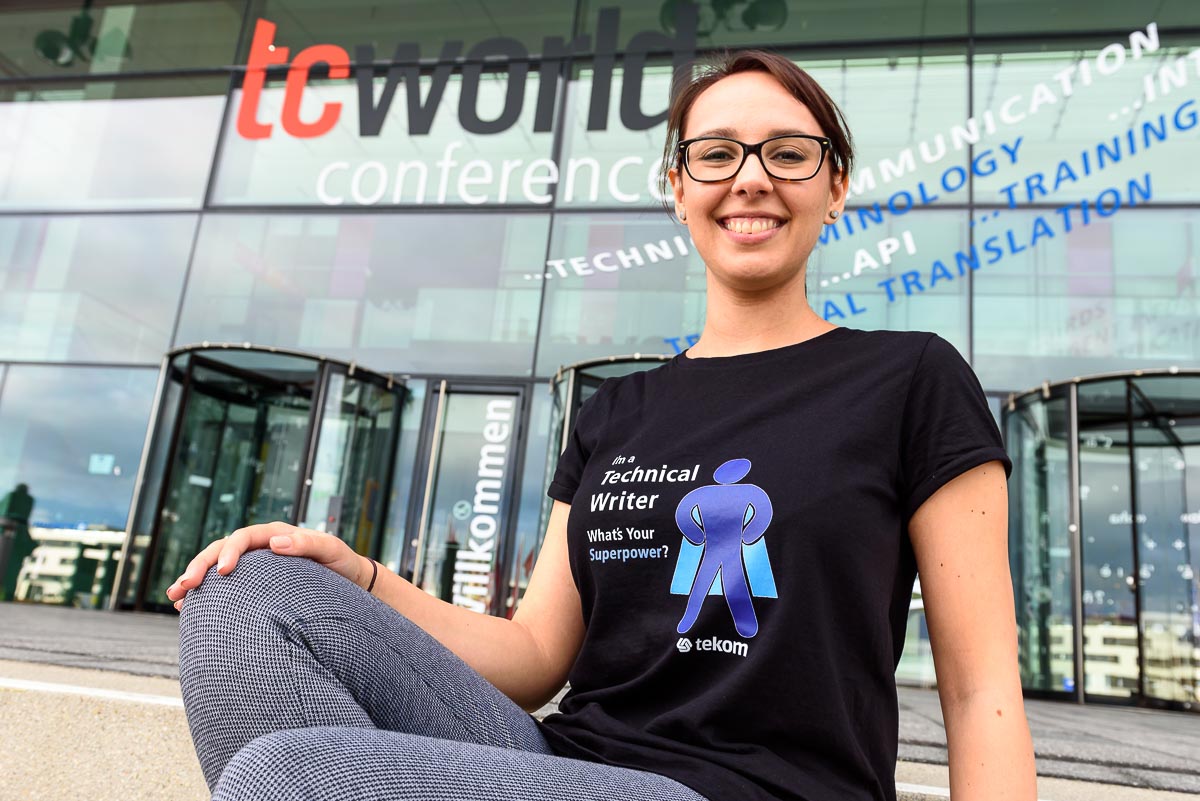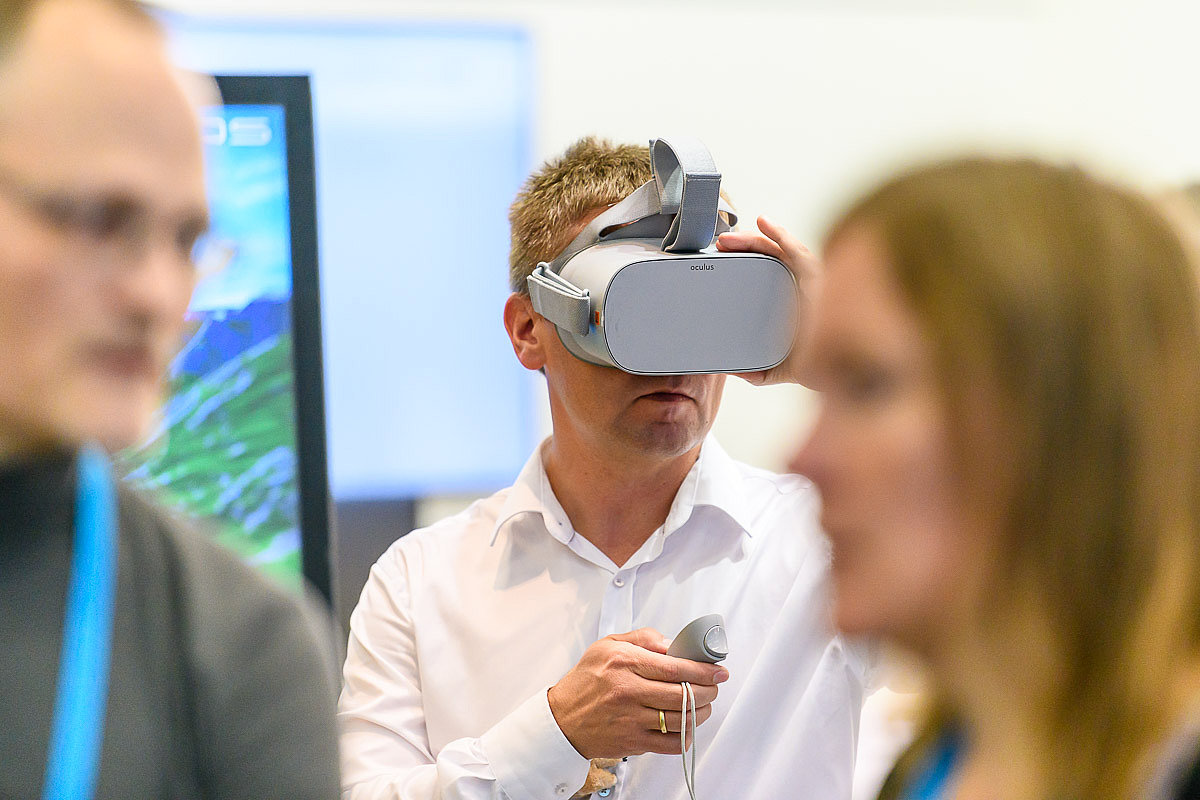 Modern media deliver "information for use" in many languages, targeted towards users all over the world: Technical writers use data glasses, 2D and 3D graphics, instructional videos, apps, websites and classic PDFs to ensure that all necessary information to use technical products safely and effectively is available. Attention must meanwhile be given to legal requirements, for example consumer protection as well as special standards, such as the international standard IEC 82079-1:2012 "Preparation of instructions for use", or European directives.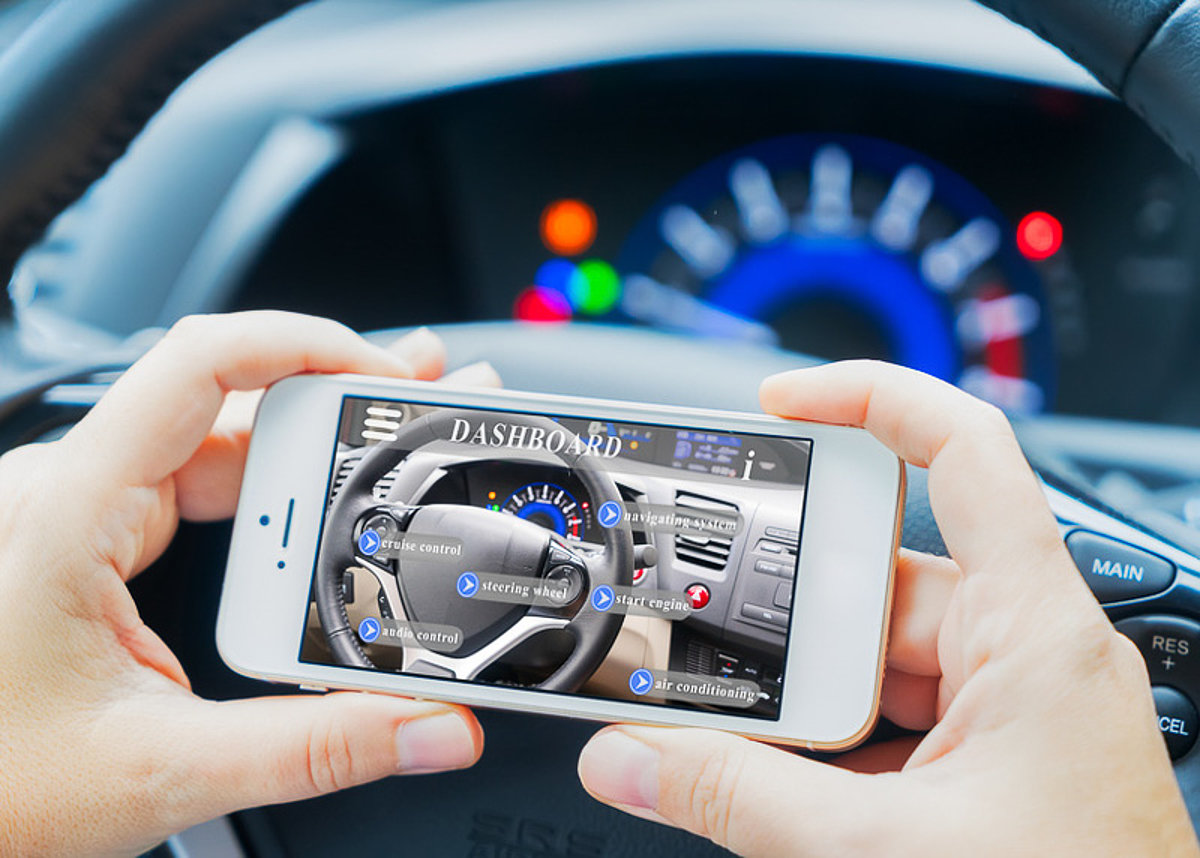 Inspiring users with intelligent information
These specialists in technical communication make information intelligent: users receive the exact information that they need in a specific situation for a specific product for a specific question or solution to a problem. The information is "smart": dynamic, networked, current and immediately available.
To create technical documentation, technical writers work with specialized software. Besides text processing programs, this includes special component-based content management and editing systems, professional 2D and 3D graphics tools, terminology management and translation memory systems, and many others.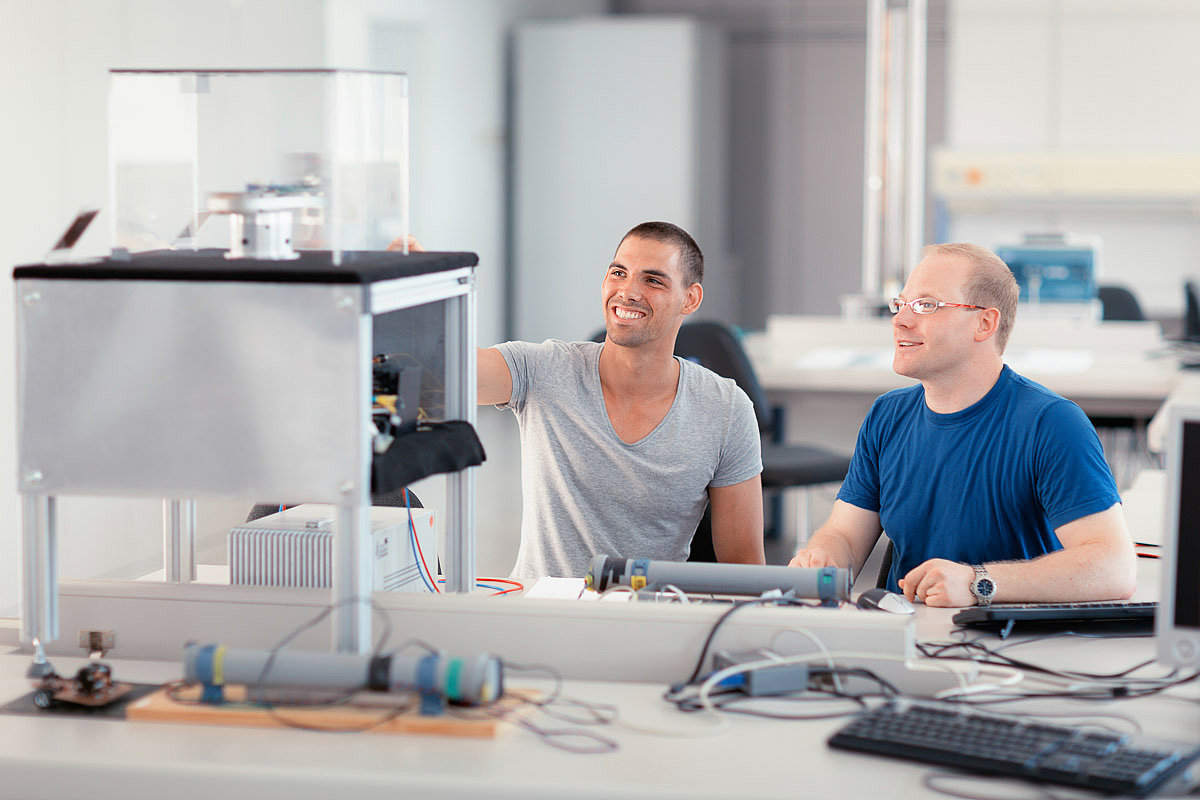 To work in technical communication means interdisciplinary work in a team and close cooperation with other business areas such as product development or marketing – often also internationally.
Technical writers have many different and varied tasks:
Developing concepts for layout and design
Setting terms and writing regulations
Analyzing the use of technologies and research information
Creating precise and easily comprehensible content, such as text, graphics, and videos
Developing multimedia content
Observing the requirements of their target audience as well as intercultural differences
Observing legal and normative requirements
Providing warning notices for safe product use
Defining content strategies and manage content
Developing information architecture and give meaningful structure to content
Managing information development projects and service providers responsible for results
Coordinating translation into various target languages
Localizing contents to cultural and country-specific conditions
Taking responsibility for the correctness of information
Checking quality and compliance with specified standards
Publishing product information using a great variety of modern media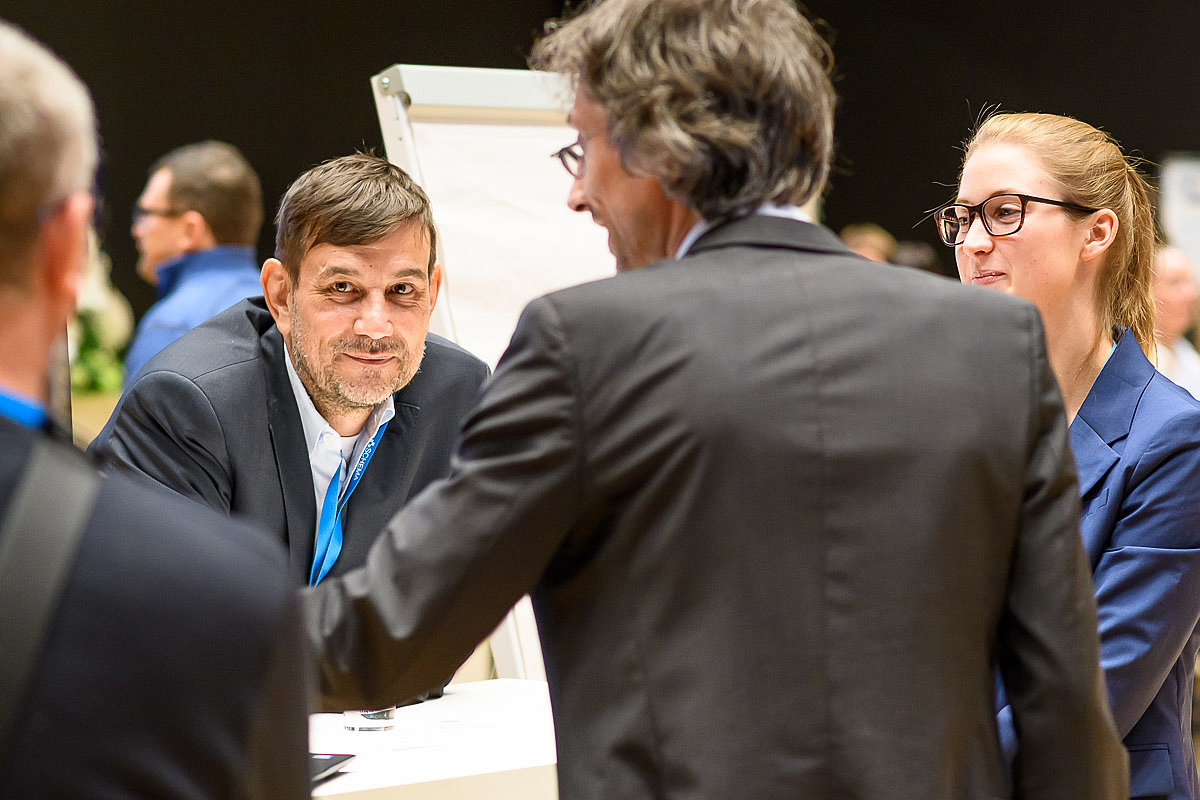 Depending on the size of the business, the technical writer can be a generalist who takes care of the entire information development process from beginning to end. Particularly in large businesses, the increasing complexity of information development results in the division of responsibilities and specialization in specific occupational fields.
Future prospects and career opportunities for technical writers go beyond the purely operative level. In professional practice, approximately 50% of employees have no management functions, as opposed to approximately 20% of persons today with various management functions.
There are different job descriptions in technical communication. These jobs are performed by experts differing in their competences and professional experience.
Junior Technical Writers / Technical Writers: Develop concepts and strategies, and manage content, depending on the position. They research information and create or update media content for the various information products and publish these in different media.
Team Managers / Managers in an Editorial Department: Bear the overall responsibility for the creation of technical documentation and make strategic and economic decisions. They may also be responsible for personnel. Their tasks consist primarily of planning and management of information development. They define the framework such as, for example, concepts and internal specifications. They also drive innovation in their area.
Project Managers: Are responsible for specific projects, the implementation of which they plan, manage and monitor, however, without direct leadership tasks or responsibility for personnel. They also often supervise special projects such as tool introduction.
Terminologists: Compile specialist and area-specific terms and define their use and corresponding translations. They maintain these in a special terminology management system. In the team, they develop new designations, e.g. for products or parts, and provide these for use company-wide.
Proofreaders: Ensure content quality through formal (e.g. spelling and grammar) as well as substantive checking and adaptation of the terms used (e.g. for consistency).
Translation Managers: Plan and manage the translation or localization of content in different target languages and are contact persons for translators or translation service providers.
Technical Translators: Translate source texts into their respective target languages. Depending on the individual language, they also localize these to the country-specific conditions and cultural differences. They work with different translation methods (among others, machine translation) and in technical communication, use special software systems such as translation memory systems.
Law and Standards Compliance Officers / CE: Are the experts on product safety, performing risk assessments and ensuring that information products are brought onto the market in compliance with the law.
Media Developers: Are responsible for the development of different media on which product information is made available.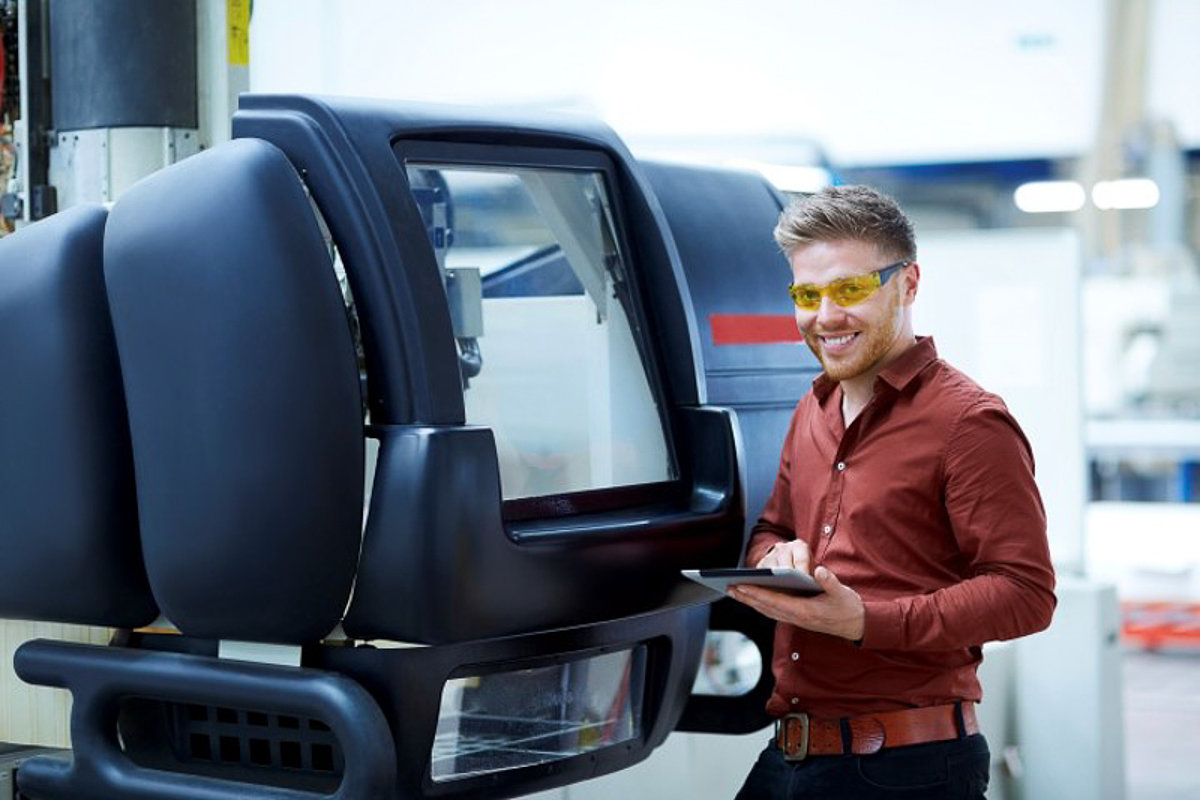 Every business developing a technical product must deliver production information with it, according to legislation – thus, technical documentation in its broadest sense. This means that technical communication takes place across sectors.
Typical sectors in which technical writers work are
Machine and plant engineering
Drive and control technology
Software development
Medical technology
Automobile industry
Consumer electronics and IT
Consumer goods and household items
In technical communication, a special service provider sector has evolved in which technical writers are also active.
Service companies and freelancers who create complete or partial technical documentation on order
Service providers for translation
Manufacturers of system software for the creation of technical documentation
Business consultants, e.g. for system rollout of software, process optimization in editorial work and much more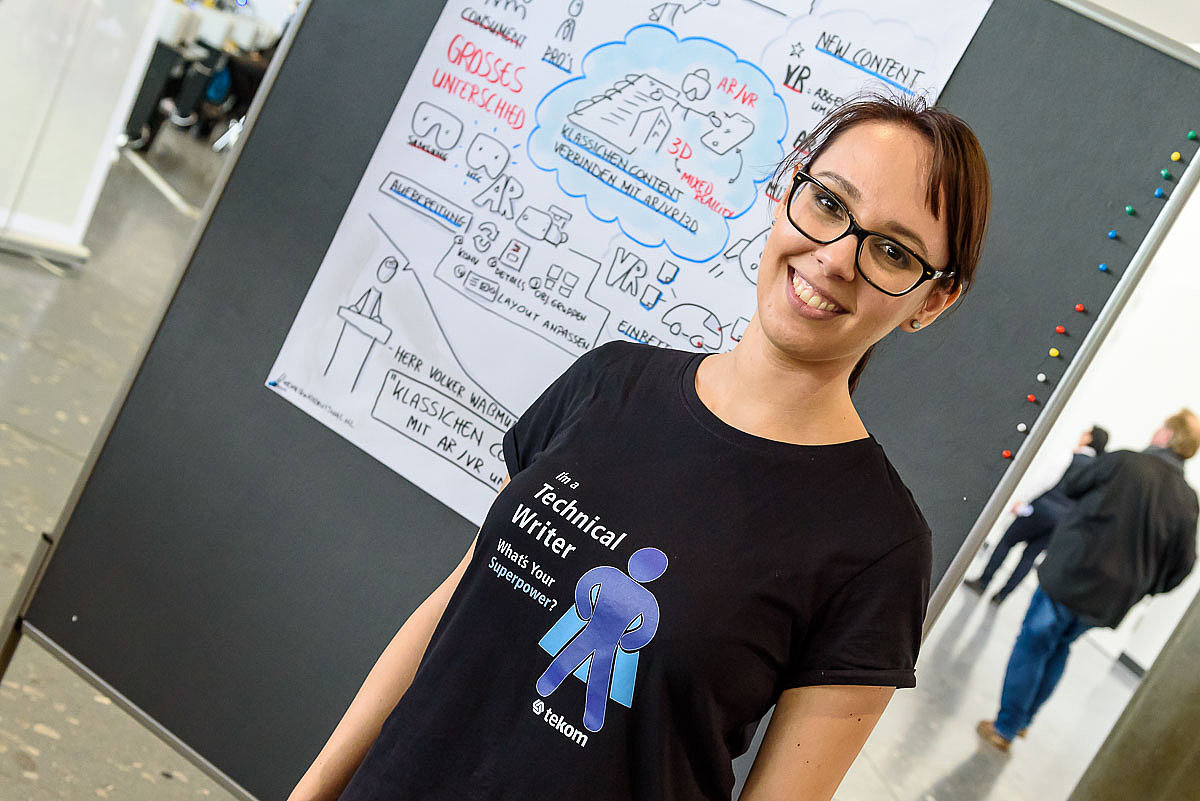 Technical communication is a multidisciplinary profession. Technical writers have competences from different fields at their command.
Communication, Languages and Culture: This field requires, among others, linguistic competences, reliable command of the language and capabilities for target audience-oriented communication, knowledge of terminology, intercultural understanding, and knowledge of multilingual workflow and translation.
Content and Media: Technical writers need the capability to research information, develop use case and target audience-based multimedia content, structure and visualize content, and prepare content adapted for different media. This includes pedagogic and didactic knowledge, media competence and knowledge of legal and normative requirements for content.
Products, Technology and Technologies: Technical writers have a general understanding of technology as well as sector-specific product knowledge. Moreover, they have knowledge of many different media and information technologies at their command, as well as the ability to use specialized software tools.
Management: Technical writers have organization, planning and management skills in order to carry out information development projects or manage content. Moreover, they are familiar with the basics of quality management. Employees in leadership positions also require capabilities in managing employees and skills in business management.
The competence framework for technical communication defines the requirements
Information development is divided into different process steps. In each phase, specific tasks must be performed for which the responsible parties need varied knowledge and special capabilities. The tekom competence framework for information development establishes in detail the different process steps, as well as the accompanying tasks and competences required for each.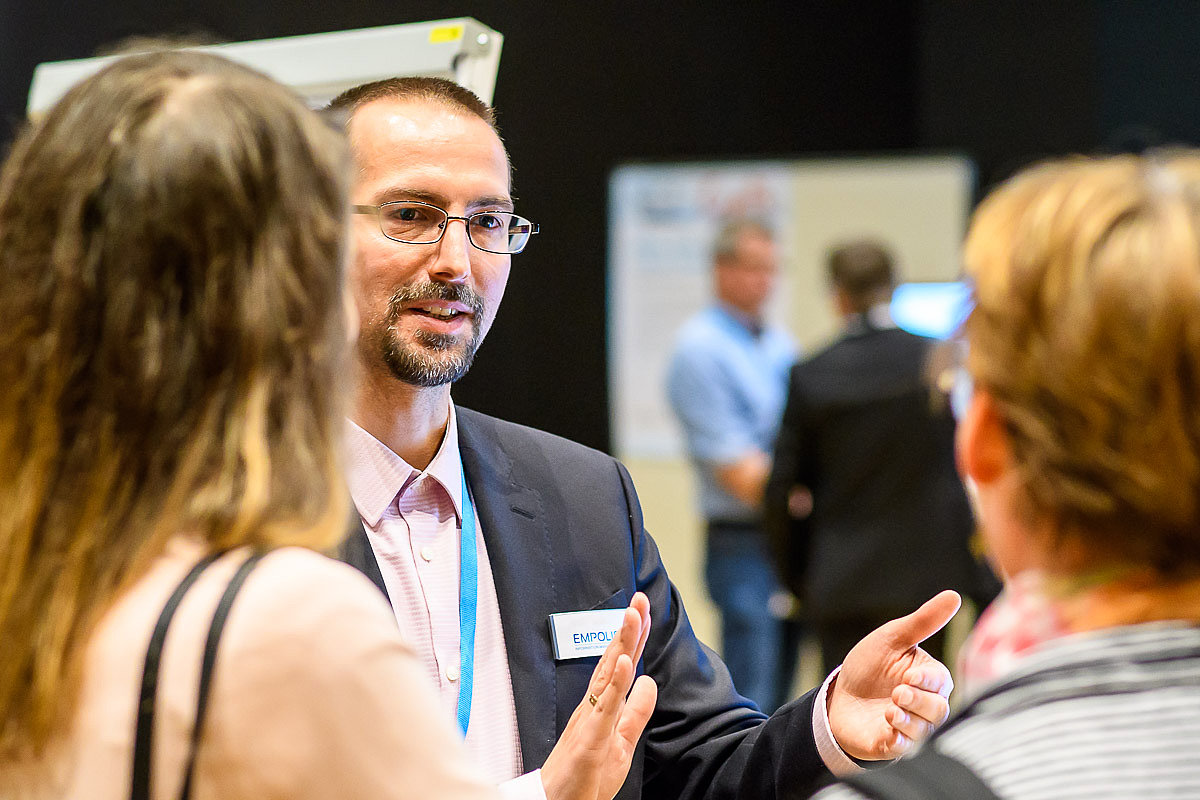 To be active in technical communication, you should have specific personal prerequisites and inclinations beyond professional qualification:
Technical understanding or technical knowledge
Communication abilities and writing skills
Knowledge of foreign languages, especially English
Good interpersonal communication and ability to work with people
Planning and organization capabilities
Ability to work independently and with structure
Ability to concentrate
Affinity for quality and precision
Systematic and logical/analytic thinking
Capability for critical examination and reviewing issues
Problem-solving abilities
Enjoyment of lifelong learning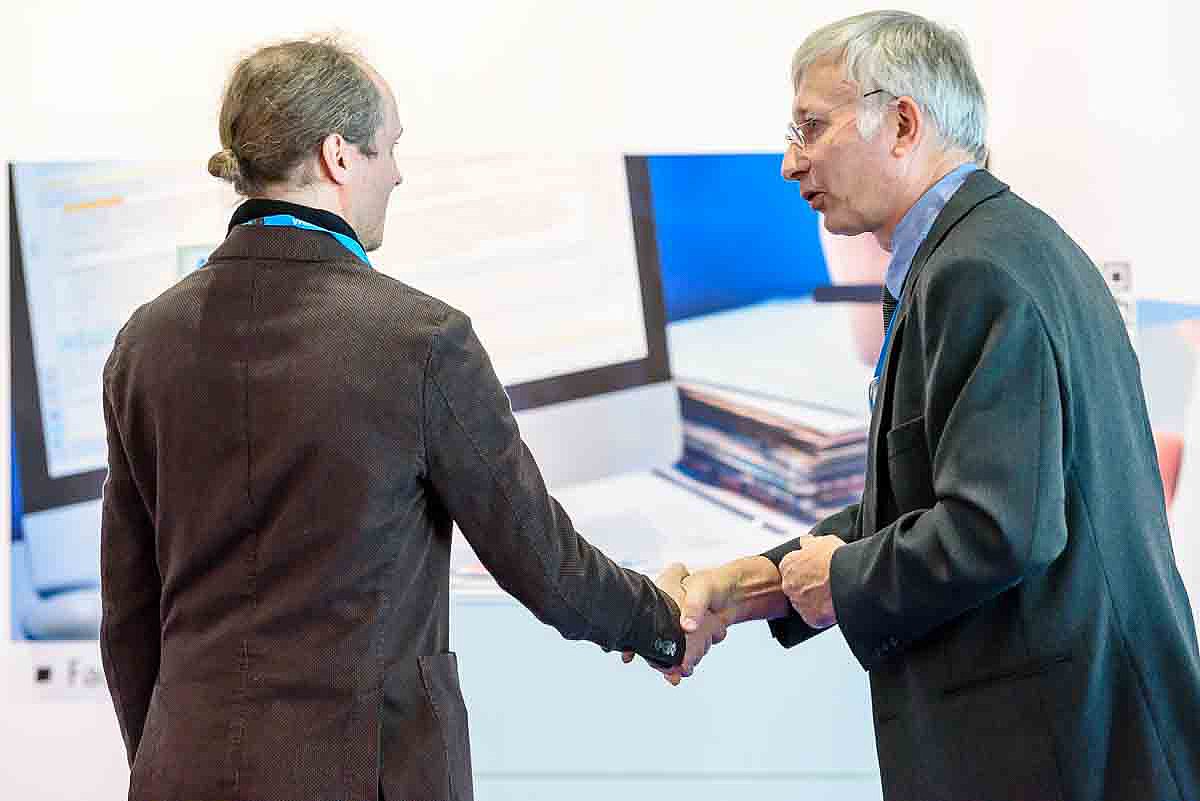 With approximately 90,000 active in the field, technical writers are a comparatively small professional group in Germany. The profession is characterized by good income, high job security, and secure prospects for the future, as:
Product information is legally mandated as a required "product component". It must be made available to the user along with the technical product.
Products are becoming increasingly technical and more complex and thus require more explanation.
Users have increasingly higher demands on the media provision of information on the product and on the explanations of how the product is to be used or how problems are to be solved.
Legal and normative requirements, as well as directives valid across the EU, for products and the information accompanying the product set ever-higher standards for consumer protection, among others.
Technical communication is, in most businesses, set in close proximity to product development, due to which relocation abroad or outsourcing tasks to external service providers cannot take place on a large scale.
In addition, technical communication offers an attractive work environment. It often features:
Permanent employment and future job security in the workplace
Flexible work times and potential to work from home
Good work-life balance
Good work atmosphere
Equality and good opportunities for older colleagues
Possibility of training
However, the profession often also involves:
Working under time pressure
Stress
Limited career opportunities
Working conditions for a profession arise from a business's activity and organizational structures. Here, characteristics typical for technical communication can be identified. The profession of technical writer is frequently characterized by:
Interesting and varied tasks
Independent work and a high degree of self-determination
Concentrated work and intellectual/cognitive requirements
Flexible work plan and planning
Communication and interdisciplinary teamwork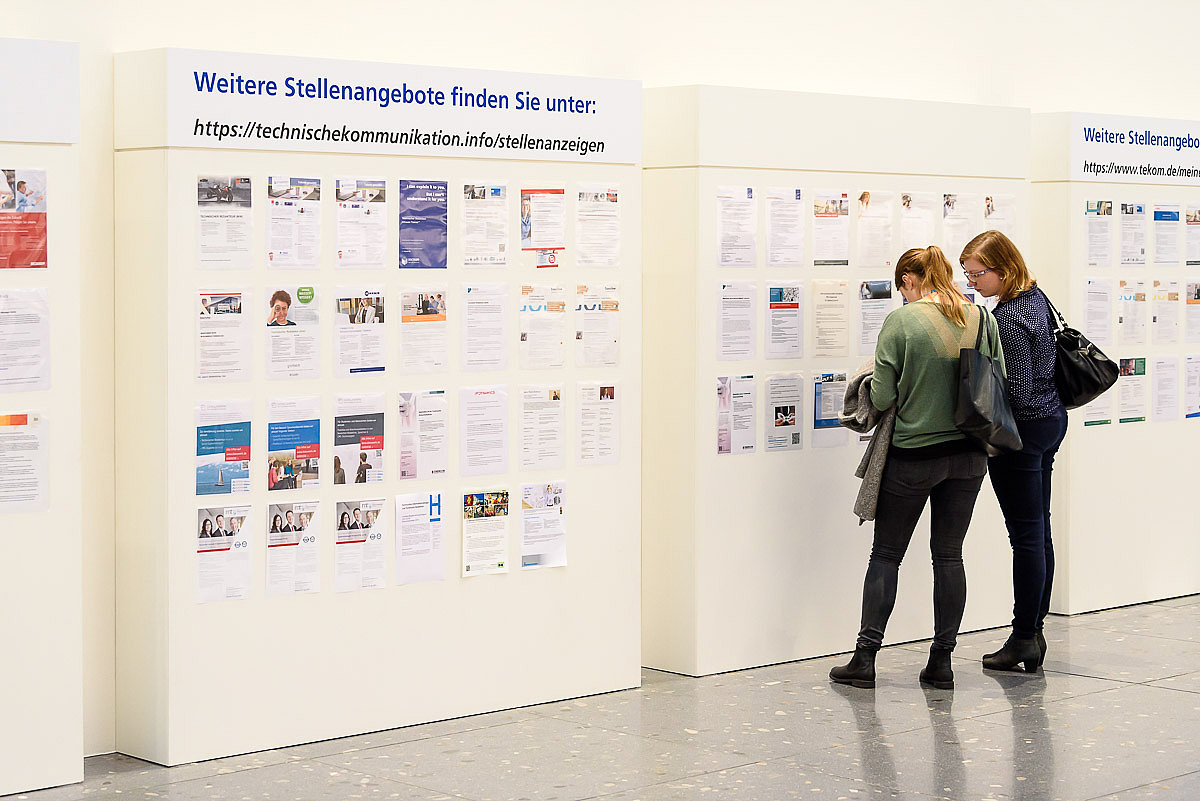 The demand for qualified skilled workers in technical communication continues to increase. Projections estimate approximately 4,000 positions open annually in Germany.
Graduates of Bachelor's or Master's programs in technical communication or related fields of study, as well as qualified "lateral entrants", work as technical writers. The latter have completed professional training or study in other fields, often with appropriate practical experience in the profession. A large percentage have completed previous study in engineering.
In particular, the following are sought after:
Bachelor's and Master's degree students in technical communication
Graduates with specialized study or job-related study in technical communication
Lateral entrants, preferably from the engineering/machine engineering fields
Lateral entrants with a technical education
Lateral entrants with a background in (specialist) translation/localization
Lateral entrants from the field of media and communication sciences
However, even qualified workers with degrees or diplomas in other disciplines have very good prospects in the job market.
For successful lateral entry, the acquisition of professional competences in technical communication is a very important criterion. Most lateral entrants have training and qualification in technical communication. Training is ideally concluded with a certification examination and the tekom certificate as "Technical Communicator (tekom)". Frequently, proof of professional qualification or tekom certification is listed as a prerequisite for applicants in job postings.
The tekom online job exchange is a specialized job market for businesses and applicants in the field of technical communication. Here, current job postings notify you of offers and requirements.
Technical writers normally earn good money. However, salaries depend on different factors, such as company size, sector, region, professional experience or professional position.
For qualified technical writers with professional experience and a university degree, salaries are generally in line with engineers' income. Lateral entrants with professional training and additional qualification are similarly classed as administrators in the technical departments of businesses.
Career starters start out with a gross monthly income of 3,568 euros without benefits.
The average gross annual income including all benefits is around 44,506 euros.
The percentage of benefits in the salary, for example a bonus, is around 4%.
Compared to beginning professionals, an employee with professional experience earns an average of 533 euros more and has an average gross monthly income of 4,101 euros without benefits and a gross annual income of 53,369 euros including all benefits.
The percentage of benefits is higher here, 7%.
Management employees in technical communication with responsibility for personnel earn an average 5,434 euros monthly and 71,711 euros a year including all benefits, whose percentage works out to an average 8%.
Independent technical communication offices occupy a special position. Here, the market position of the business is often crucial.
The tekom salary tracker offers more detailed information.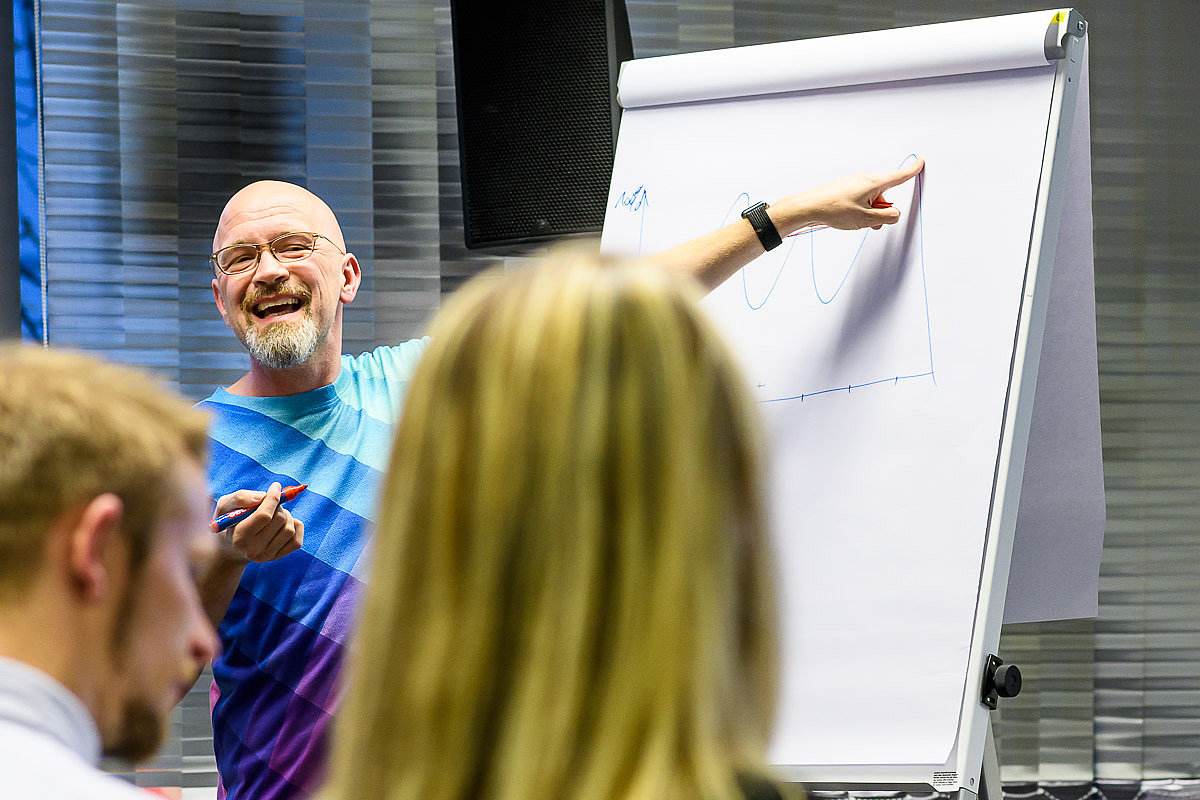 Technical communication is a field of work with many satisfied employees: overall, 84.2% indicate that they are happy or very happy with their occupation.