tcworld conference 2022 in Stuttgart finally back on site:
Around 3,600 visitors and experts in technical communication exchanged ideas
After a lean period of two years, in which the professional conference and networking could only take place on the Internet, the first meeting on site again took place at the International Congress Center Stuttgart. The three-day live event kicked off on November 2 with the Technology Day, free of charge, which was joined by 700 online visitors. The starting signal for the conference was then given on November 8. At last, there was the opportunity to exchange ideas face to face again. The tcworld conference and tekom fair counted a total of 3,600 attendees over the three days, 300 of them online. Here are a few impressions of the most important events on site.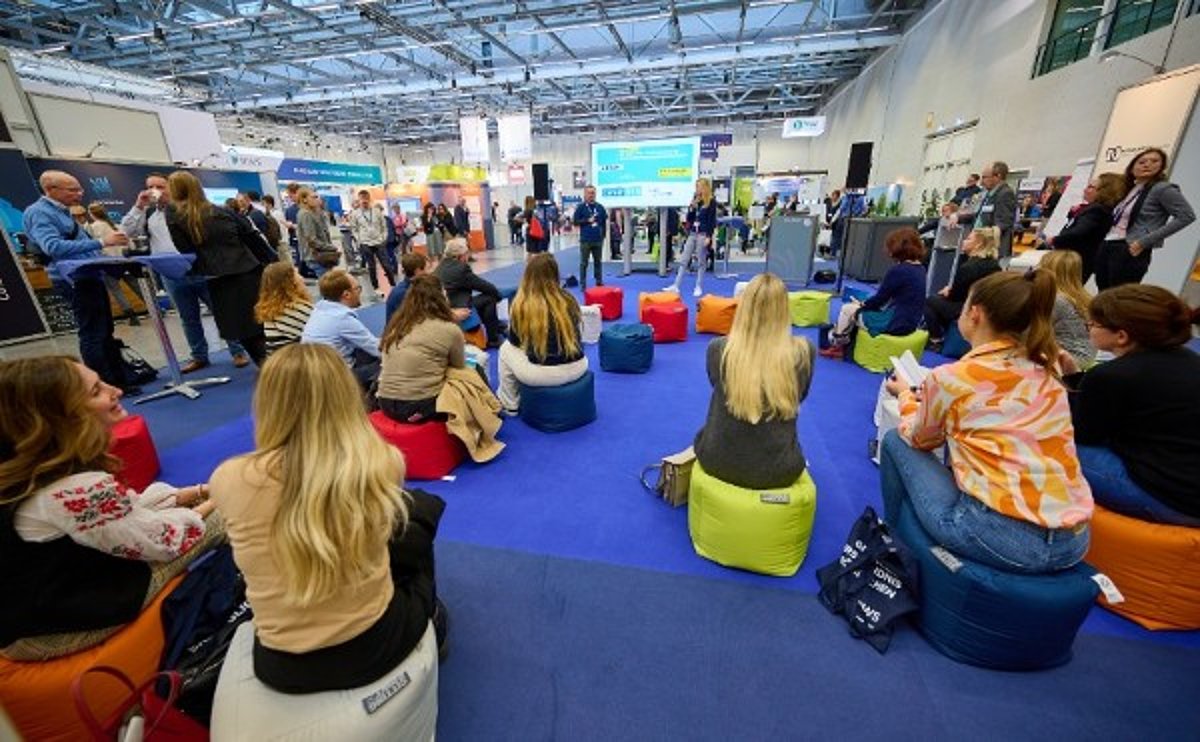 careerHUB: Everything about career and further education
Take off and aim high – under this motto, interested parties were able to find out in brief lectures about topics such as Technical Internship, agile documentation and career opportunities with potential future employers. In addition, the job wall and the stands of the universities at careerHUB offered further starting points for job placement and getting to know one another professionally. Lectures on the topic of training and further education also added to the offering.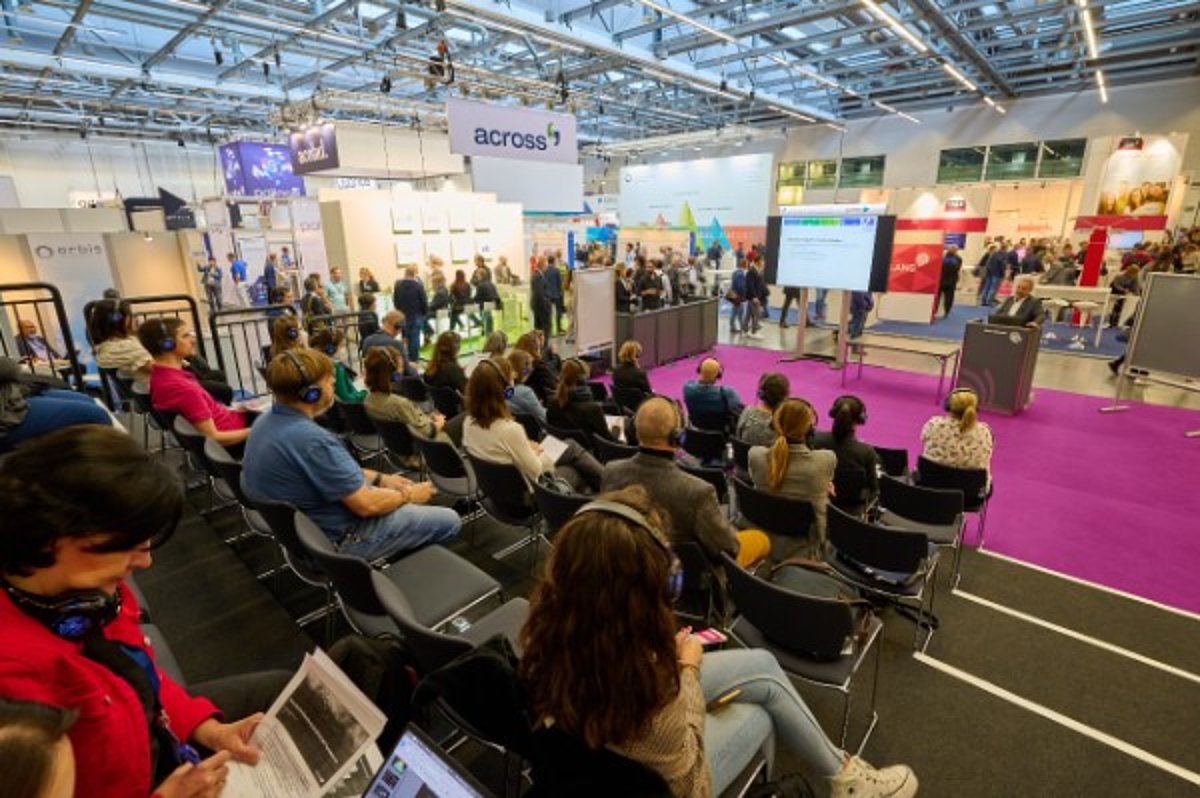 Arenas 2022
Current effective and supporting procedures in language technology, the change in the everyday work of technical writing through the digitization of the construction industry, and professionally prepared expertise on editorial systems were topics in the Arenas on the three days. Fair visitors were able to take a seat and listen to keynotes on the topics as well as 20-minute brief lectures by experts.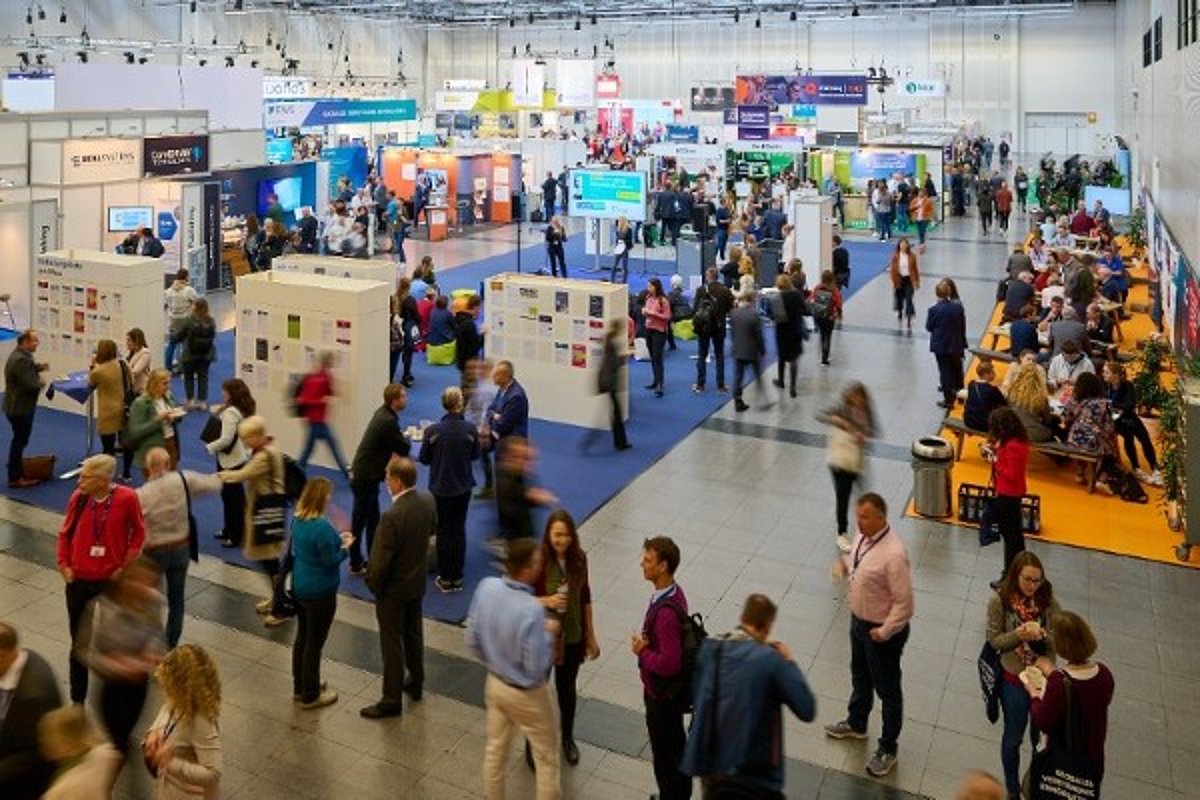 106 exhibitors at tekom fair 2022
In addition to the tcworld conference, the tekom fair, with 106 exhibitors and 60 exhibitor presentations from all over the world, was also a magnet for visitors. It offered technical communication professionals from almost all industry sectors a unique opportunity for a comprehensive market overview.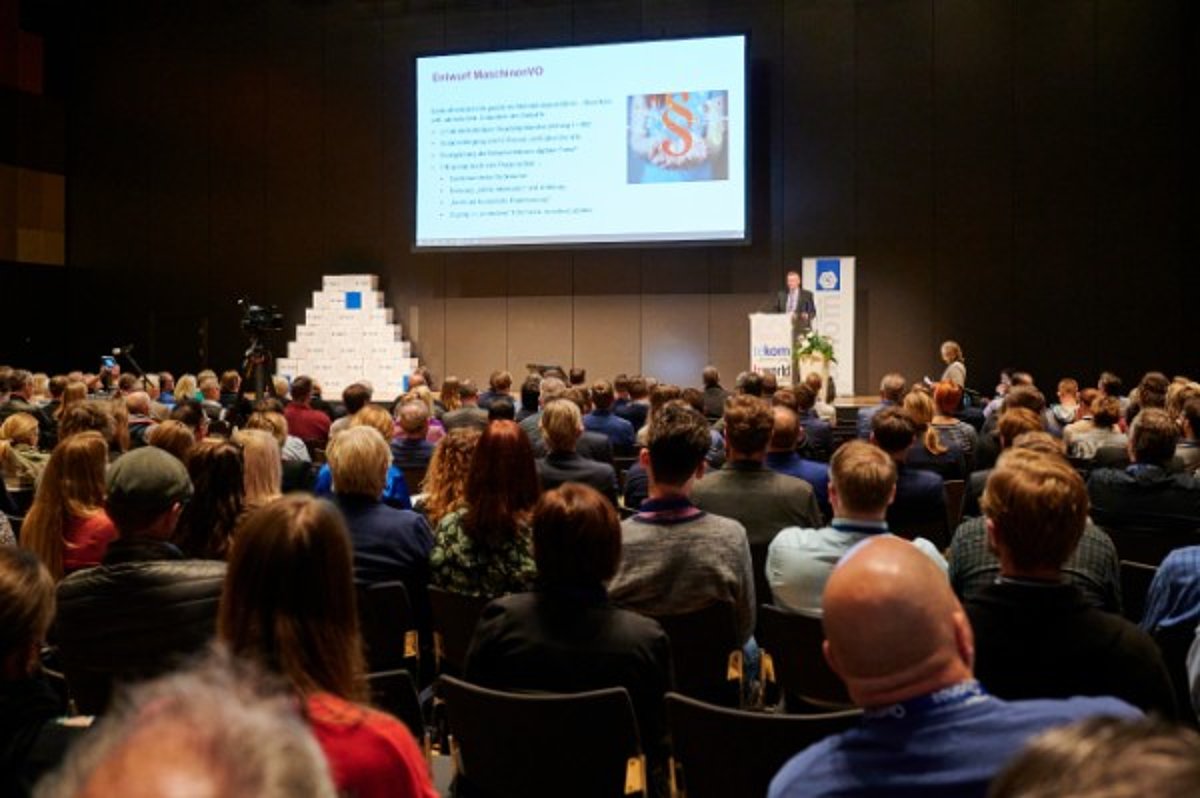 Popular topics and lectures
There was a total of 200 lectures, workshops and tutorials on the three-day conference program. The spectrum ranged from the basics of technical documentation to standards and guidelines and terminology management to artificial intelligence scenarios. Language topics such as the correction and proofreading of technical documentation were also very well represented. As all conferences took place online in the past two years and the expectations of conference attendees have also changed accordingly, the selected presentations that took place in the large plenums were broadcast online. These include particularly popular topics such as metadata management, Deep Learning, the Green Deal for sustainable product use, standards, digitization in technical editing or the latest developments of iiRDS. As a refreshment in between, there were delicious mixed nuts at the tekom stand and chocolate from the sponsor TXTOMedia: a legendary 450 kg of Tony Chocolonely chocolate was distributed over the three days at the fair. And freshly brewed coffee was also very popular, with a total of 1,500 pots.
As the speakers' lectures and the exhibitor presentations were all recorded and can thus be accessed for three months via the conference tool on the tekom homepage, attendees on site were not faced with the decision which sessions they could see and which they had to miss. Some of the lectures were impressively rendered in visual form by the artist Henk Wijnands – in line with the concept of "graphic recording".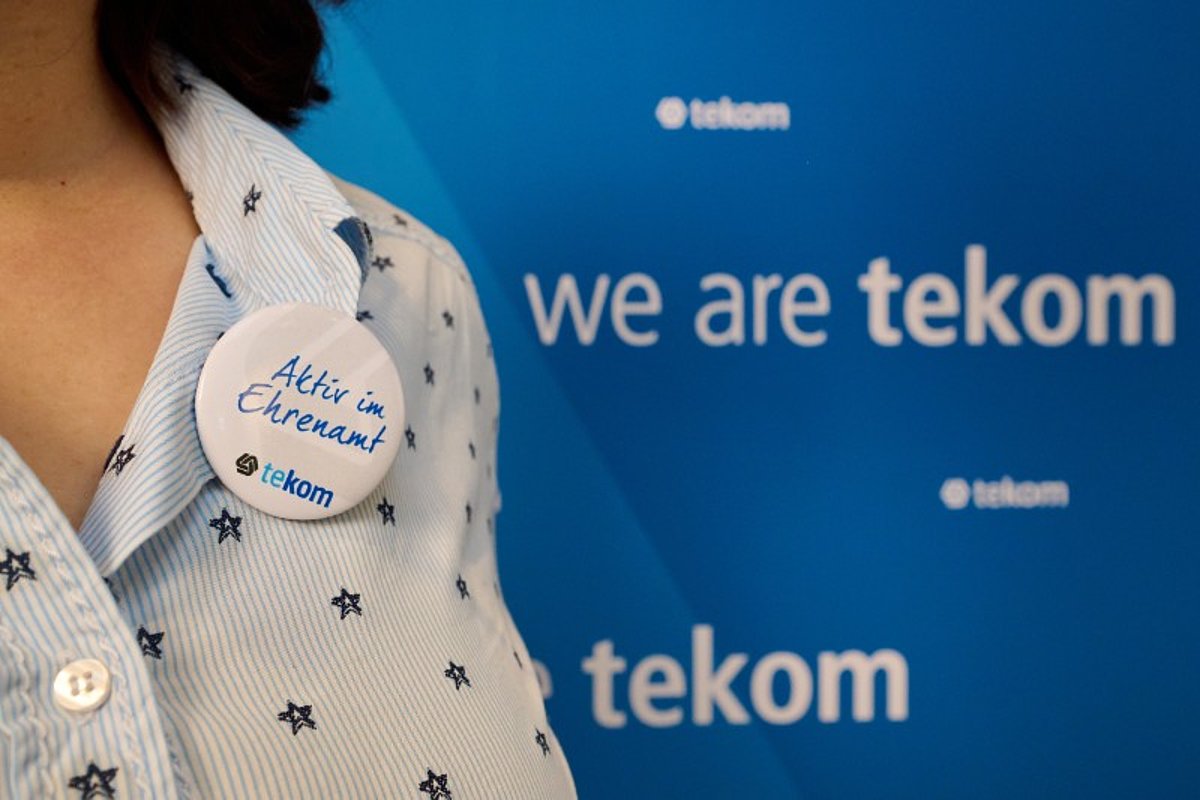 We are the tekom community!
The idea of community received special attention this year thanks to video recordings of our conference attendees and fair visitors. Positioned in front of a photo wall, they made a short statement about tekom as an association as well as their impressions of the event.
The delegates of tekom Europe too, as well as various experts, are now immortalized in front of our photo wall!
Evening of Honors
tekom organized a special evening on Tuesday for committed volunteer members and honorary members. Editors Prof. Marita Tjarks-Sobhani and Prof. Jörg Hennig were recognized as honorary members for their commitment in putting out numerous publications on technical communication. Thanks also went to the deserving members Wolfgang Keller, Ariane Anders, Ulrich Korioth, Ute Mitschke and Susanne Hofmann for their commitment as volunteers. Michael Fritz, Managing Director of tekom and tcworld GmbH, and Herbert Herzke, outgoing chairperson of tekom Deutschland, were also thanked.
Invited guests from Ukraine
In order to strengthen the exchange of ideas with Ukraine, tekom Europe invited four Ukrainian speakers. They expressed great interest in also wanting to build a tekom community in Ukraine. They were able to make their first important contacts on site and continue their education and information in the presentations on site. We'll stay in touch!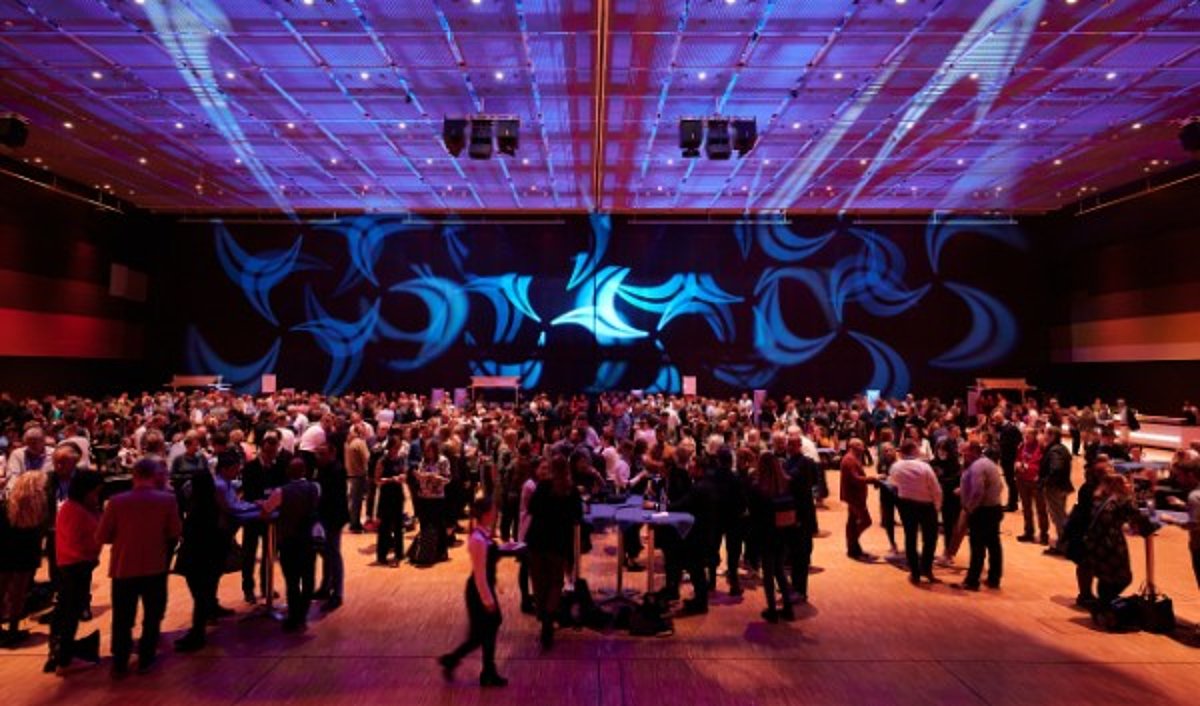 Celebration at its best
Celebrating and networking including music and dance should of course not be neglected after so many exciting lectures and workshops! There was plenty of opportunity for this on both evenings: On the first evening, our community celebrated at the Welcome Back Party, and on the second evening the tekom Allstar Band provided the finest live music. City tours of Stuttgart and Esslingen, as well as business meditation, rounded off the conference.
We would like to thank our exhibitors at the tekom fair.
The next tekom conferences
Save the date for the tekom Frühjahrstagung, which will take place on April 26–27, 2023 in Würzburg. The next tcworld conference will take place from November 14–16, 2023 at the Messe Stuttgart ICS.
Subscribe to newsletter