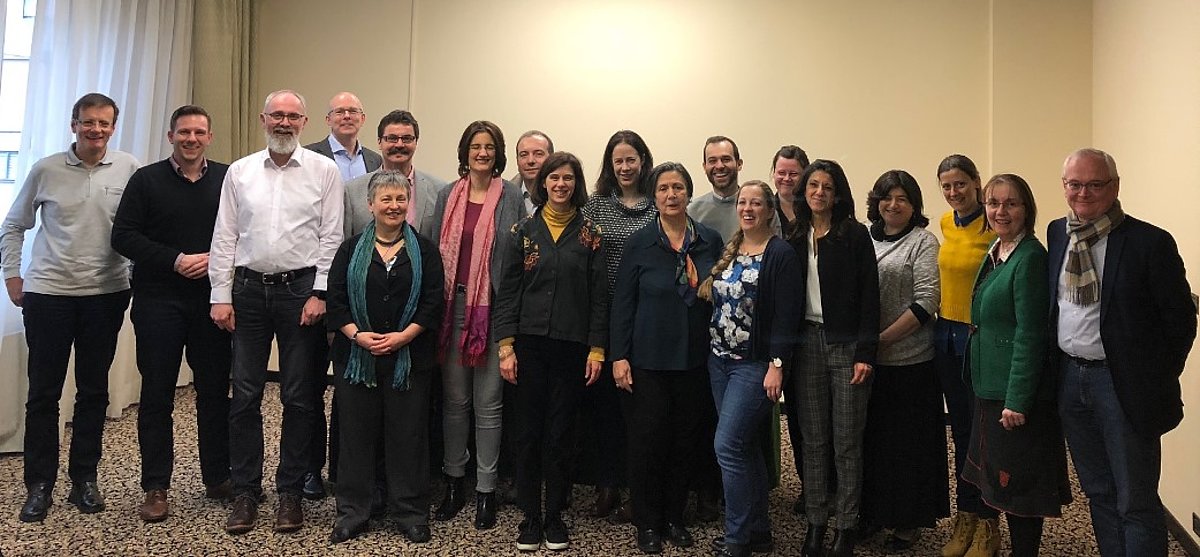 tekom Europe announces its newly elected delegates
Names of elected delegates are now published
In November, the European members elected their delegates for the country organizations. Delegates represent the interests of their country organizations in the assembly of delegates, the highest decision-making body of tekom Europe. The next assembly of delegates takes place in Prague in March 2020.
All together, tekom Europe has 11 country organizations. In total, we received 21 candidate applications for 10 country organizations and for the position of one common delegate for all members in countries where no country organization has been founded yet. Unfortunately, we did not receive a candidate application for delegate from tekom Romania. In the table below, you can find the names of the elected delegates and substitute delegates as well as the turnout rate.
In two country organizations, tekom Österreich and tekom Sweden, executive board members were elected for the following positions: president, vice president, treasurer, and secretary. The other country organizations are still run by initiative committees that are not directly elected by the members. Here, the members vote for the position of delegate/substitute delegate. Both the executive boards and the initiative committees serve as the contact persons and the core of the association on a national level. They organize activities such as events and webinars for their members, engage in marketing activities, and promote the profession.
The term of office is 3 years, starting January 2020.
We would like to thank all delegates and members of the initiative committees for their dedication to technical communication and their volunteer work within tekom Europe.
Congratulations to all (newly) elected delegates and substitute delegates!
Country Organizations
Delegates and Substitute Delegates
Turnout Rate
tekom Belgium
Delegate: Dr. Birgitta Meex
Substitute delegate: Susanna Akdut
25%
tekom Bulgaria
Delegate: Tsvetelina Ilieva
Substitute delegate: –
31.7%
tekom Danmark
Delegate: Holger Thater
Substitute delegate: –
20%
tekom France
Delegate: Nolwenn Kerzreho
Substitute delegate: –
22.9%
tekom Israel
Delegate: Paula Stern
Substitute delegate: Ezriel Yellin
26.2%
tekom Magyarország
Delegate: Ágnes Czinkoczki
Substitute delegate: Ildikó Fehér
25.6%
tekom Österreich
Delegates: Dipl.-Ing. Franz Steiner (president), Ing. Martin Rieder (vice president)
Substitute delegates: Michael Valent (treasurer), Eva Reiterer (secretary)
15.7%
tekom Polska
Delegate: Wojciech Froelich
Substitute delegate: –
9.1%
tekom Romania
Delegate: –
Substitute delegate: –
No application received
tekom Sweden
Delegate: Boo Engstrand (president)
Substitute delegate: Björn Nord (vice president)
Jennie Bergström (Secretary), Stefan Grahn (treasurer)
35.5%
tekom Türkiye
Delegate: Nilüfer Alimen
Substitute delegate: –
63.6%
tekom Europe (without CO)
Delegate: Luyao Zhang
Substitute delegate: Josef Kubovsky
8.3%
Subscribe to newsletter