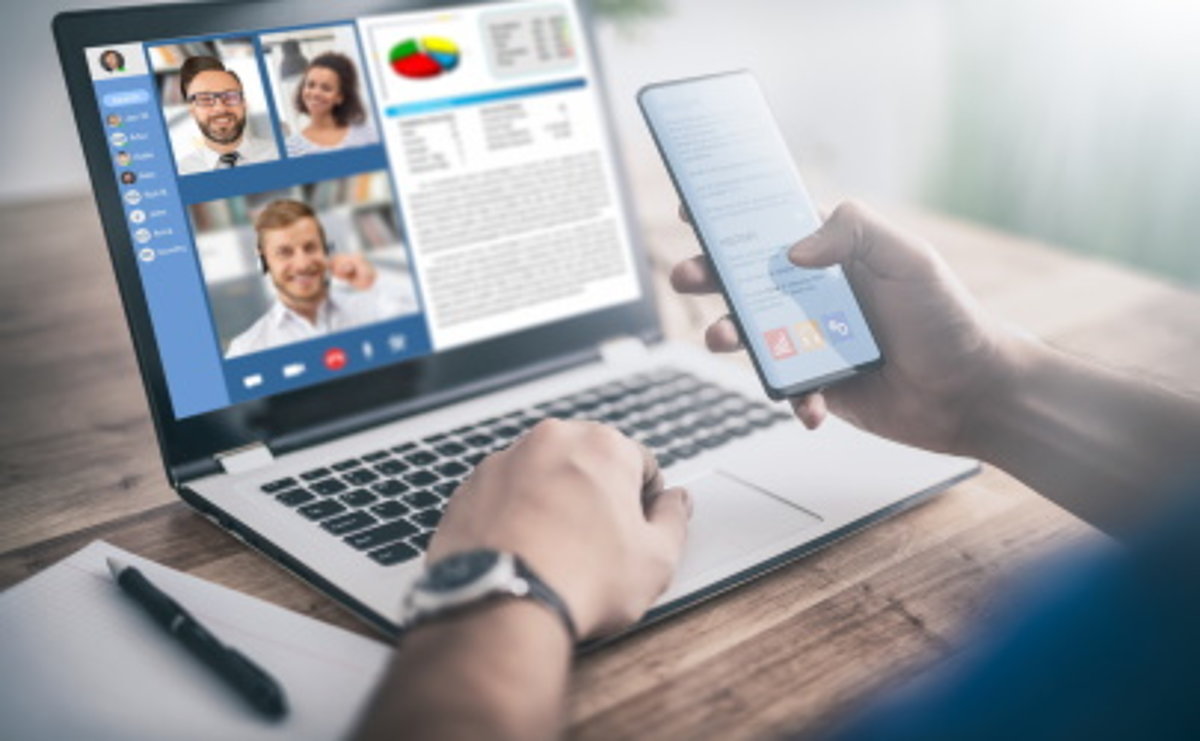 tcworld conference 2020 - Day 4
On the penultimate day of the digital tcworld conference with an interactive trade fair, a total of 3933 participants learned valuable knowledge from experts, doers and thinkers in 32 lectures, tutorials and meetups, were informed about current trends and methods, and were inspired with new ideas.
Crowd drawer: In front of 450 occupied seats, Jens-Uwe Heuer-James informed the audience about "Legal requirements for digital documentation" and eloquently addressed concerns about money-saving projects such as reducing printing costs through "electronic documentation": Data protection requirements for the design of the platforms, legal requirements for archiving, proof and provability of transfer, data security, and cyber security.
The best-attended English language presentation was "How to Rapidly Create Documentation within an Agile Process" by Matt Reiner.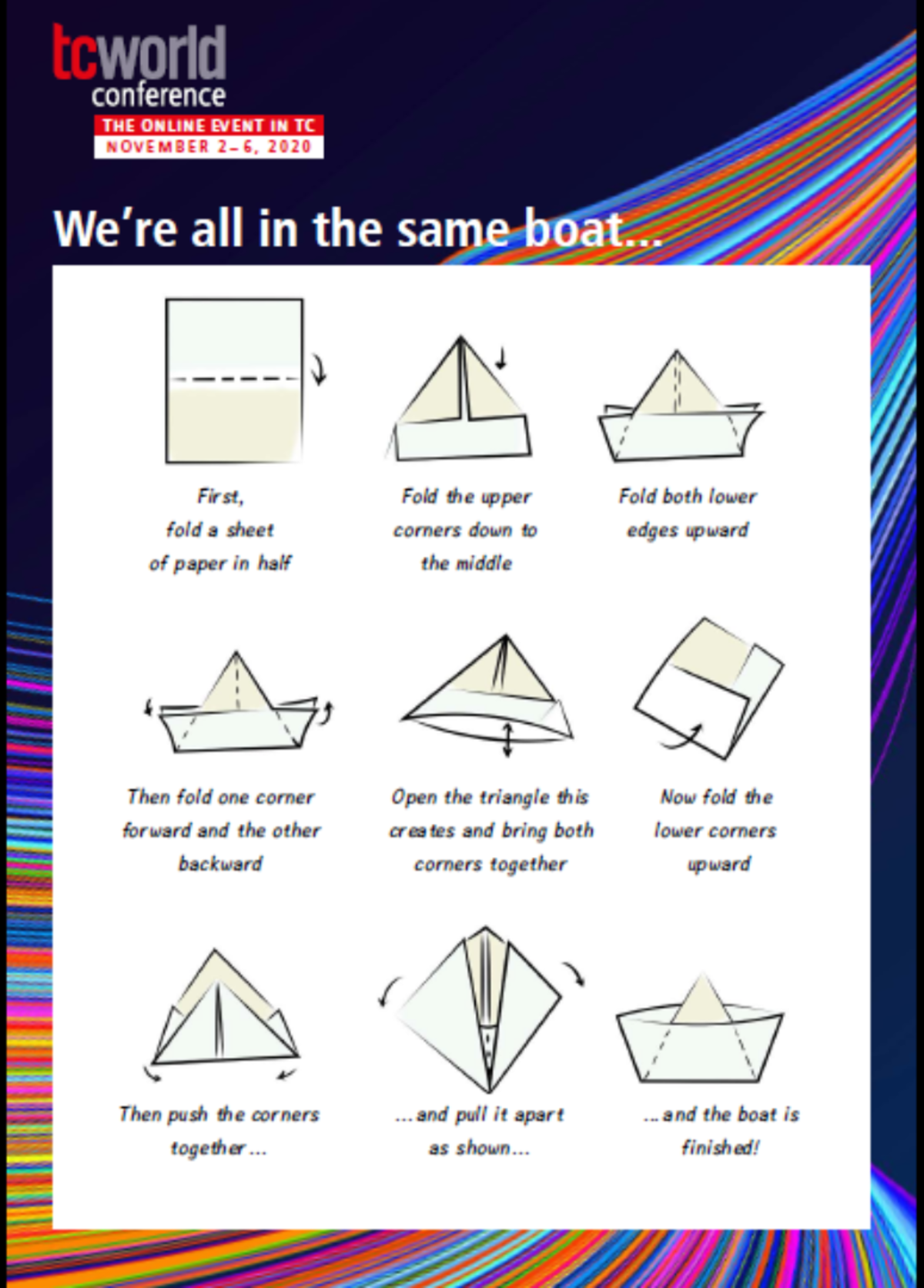 Special offer – raffle: We are all in the same boat!
Solidarity, mutual support and humanity are more important than ever in the current situation. Only if we all stick together can we navigate around the shoals and achieve great things together!
With this in mind, many folding-boat builders entered the virtual tcworld conference yesterday in the spirit of cohesion! With fun, creativity and motivation, many participants designed their very own personal folding boats and shared these funny, playful and surprisingly versatile creations via social media.
So don't be surprised if you come across an unusually large number of paper boats in various shapes, sizes and colors on Twitter, XING and LinkedIn!
The winner of the associated raffle is Patrick Wels, who can now look forward to a ticket to tekom Frühjahrstagung 2021.
---
Knowledge Bits to Go
The experts shared valuable knowledge in their presentations and tutorials. We have compiled some key statements for you here:
Johannes Dreikorn & Martina van den Heuvel: Topics, Taxonomien & Co in der Praxis: Werkstattbericht eines Doku-Relaunches
"Für moderne Online-Hilfen sind Topics das größte Geschenk, das DITA uns beschert hat."
Olaf Rittgeroth & Franz Reinisch: Augmented Reality – das ultimative Tool für den Service der Zukunft!
"Produktinformation mit Augmented Reality – Eine starke Kombination für effektive Anwenderinformation im Service!"
"Augmented Reality – so wird Technische Dokumentation mit IoT wirklich nutzbar!"
"Augmented Reality – Produktinformation und Service auf höchsten Niveau!"
Falk Walter: iiRDS browsen und verstehen – live, interaktiv, in 3D und in Farbe
"Als ich beim Kunden stand, sind Datenmodelle immer zuerst am Whiteboard im Dialog entstanden - lieber erst mal visualisieren."
Scott DeLoach: Embedded User Assistance: Moving Content to the Point of Use
"Embedded user assistance is essential in web-based applications."
"Microcontent is the future of user assistance and content reuse."
Subscribe to newsletter