Better than the yellow pages
Are you looking for a company in your region that can support you in the field of technical communication? Here you will find the specialists for your business.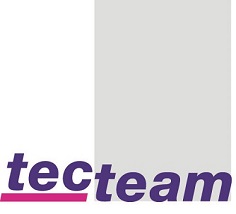 tecteam Gesellschaft für Technische Kommunikation mbH
Antonio-Segni-Str. 4
44263 Dortmund
Germany
Company details
Contact person

Volker Granacher

E-Mail-Address

Telephone

0 231 9206 192

Website

Spoken languages

German

Number of employees

50
Services/Portfolio
Branch

Other services for technical documentation (including software consulting; data processing services, CE-label and certification: risk analysis, certification)

Certificate(s)

QM angelehnt an DIN 9001
Descriptions/Features
tecteam ist seit über 30 Jahren Dienstleister für Technische Kommunikation. Wir schreiben Bedienungsanleitungen, Betriebsanleitungen, Montageanleitungen und vieles mehr für Kunden aus unterschiedlichen Branchen.
Mit Technischer Redaktion und Technischer Illustration begleiten wir Ihre Redaktions- und Übersetzungsprozesse, führen Schwachstellenanalysen, erstellen Redaktionsleitfäden oder begleiten Sie auf dem Weg in die digitale Zukunft.

tecteam hat sich als Berater rund um die Technische Dokumentation etabliert. Wir beraten Sie bei der Auswahl und Einführung von Redaktionssystemen. Nutzen Sie unser Knowhow hinsichtlich CE-Kennzeichnung, Risikobeurteilung und ATEX.
Das tecteam Bildungsinstitut hat einen ausgezeichneten Ruf als Qualifizierungsanbieter für alle Wissensfelder der Technischen Kommunikation. Mit modernen Methoden und Techniken der Wissensvermittlung bieten wir effiziente und flexible Möglichkeiten für die Aus- und Weiterbildung.
Unsere starke Verbundenheit zu Hochschulen und unsere Arbeit in Verbänden nutzen wir als Quelle, um die Aufgaben von morgen zu lösen.