Better than the yellow pages
Are you looking for a company in your region that can support you in the field of technical communication? Here you will find the specialists for your business.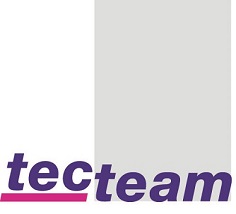 tecteam Bildungsinstitut für Technische Kommunikation GmbH
Antonio-Segni-Straße 4
44263 Dortmund
Germany
Company details
Contact person

Volker Granacher

E-Mail-Address

Telephone

0231 5571 42 0

Fax

0231 5571 42 50

Website

Spoken languages

German
Services/Portfolio
Branch

Private providers of training and further education

Certificate(s)

tekom, dekra (für Arbeitsagentur)
Descriptions/Features
Das tecteam Bildungsinstitut steht seit 25 Jahren für Weiterbildung und Qualifikation auf hohem Niveau. Über 3.000 Technische Redakteurinnen und Redakteure haben bereits erfolgreich ihre Ausbildung bei tecteam abgeschlossen.
In unserem Bildungsinstitut können Sie berufsbegleitend den international anerkannten Abschluss "Master of Science Technische Kommunikation und Medienmanagement" erwerben.
Dieser zweijährige Universitätslehrgang vermittelt Ihnen alle notwendigen Kompetenzen für den Berufsalltag von Technischen Redakteurinnen und Redakteuren und bereitet Sie auf eine leitende Funktion im Unternehmensbereich Technische Kommunikation vor. Alternativ zum Universitätslehrgang können Sie bei uns auch das tekom-Zertifikat erlangen.
Bei tecteam gibt es mehrere Möglichkeiten zur Zertifizierung:
die geförderte Weiterbildung zum Technischer Redakteur,
die berufsbegleitende Weiterbildung zum Technischer Redakteur,
und das zweijährige Technische Volontariat.
Weiterhin finden Sie bei uns Seminare und E-Learning-Inhalte zu Themen aus dem Bereich Technische Kommunikation, die auf dem Kompetenzrahmen der tekom e. V. basieren.
Services and support
Die tecteam GmbH ist seit 30 Jahren Dienstleister für Technische Kommunikation. Wir schreiben Bedienungsanleitungen, Betriebsanleitungen, Montageanleitungen und vieles mehr für Kunden aus unterschiedlichen Branchen.
Mit Technischer Redaktion und Technischer Illustration begleiten wir Ihre Redaktions- und Übersetzungsprozesse, führen Schwachstellenanalysen durch und erstellen Redaktionsleitfäden.

tecteam hat sich auch als Berater rund um die Technische Dokumentation etabliert. Wir beraten Sie bei der Auswahl und Einführung von Redaktionssystemen, hinsichtlich CE-Kennzeichnung, Risikobeurteilung und ATEX, sowie bei der Mitarbeiter-Schulung.