Better than the yellow pages
Are you looking for a company in your region that can support you in the field of technical communication? Here you will find the specialists for your business.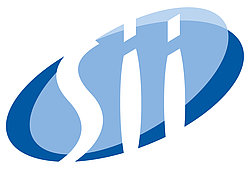 SII Technologies GmbH
Am Mittleren Moos 53
86167 Augsburg
Germany
Company details
Contact person

Herr Robert Echtler - Fachbereichsleitung Techn. Dokumentation

E-Mail-Address

Telephone

+49 821 29990-482

Fax

+49 821 29990-99

Website

Number of employees

500
Services/Portfolio
Certificate(s)

ISO 9001: 2015 | TISAX
Descriptions/Features
Wir unterstützen unsere Kunden in zahlreichen Branchen wie Automotive, Energie- & Umwelttechnik, Food & Baverage, Industrieautomation, IT, Maschinenbau und Medizintechnik und vielen weiteren.
Wer wir sind
Wir sind Mitglied der SII Group – ein börsennotiertes Unternehmen mit Sitz in Frankreich und weltweit mehr als 10.000 Mitarbeitern.
SII Technologies ist Dienstleister, Entwicklungspartner und Systemlieferant zugleich. Als mittelständisch geprägtes Unternehmen sind wir an 10 Standorten in Deutschland und der Ukraine vertreten.
Services and support
Normengerechte Technische Dokumentation | CE-Kennzeichnungen | Risikobeurteilungen | FMEAs | Betriebsanleitungen | Anwenderhandbücher | Funktionsbeschreibungen | Ersatzteilkataloge | Grafikbearbeitung | 2D-/3D-Datenkonvertierung | Prüfung von Lieferantendokumentation | Workshops und Inhouse-Seminare | Consulting