Better than the yellow pages
Are you looking for a company in your region that can support you in the field of technical communication? Here you will find the specialists for your business.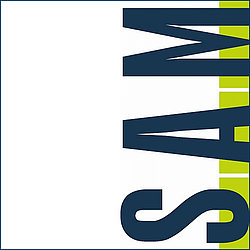 SAM Xlation GmbH
Hilpertstr. 3
64295 Darmstadt
Germany
Company details
Contact person

Heike Klaum-Frenzel

E-Mail-Address

Telephone

06151/9121-0

Fax

06151/9121-18

Number of employees

15
Services/Portfolio
Branch

Foreign language translation
Services and support
SAM Xlation ist ein seit 1994 am Markt etabliertes Unternehmen für klassische und maschinelle Übersetzungen in alle wirtschaftlich relevanten Sprachen sowie Softwarelokalisierung und Multilinguales DTP.