Better than the yellow pages
Are you looking for a company in your region that can support you in the field of technical communication? Here you will find the specialists for your business.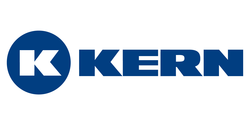 KERN AG, Sprachendienste
Kurfürstenstr. 1
60486 Frankfurt
Germany
Company details
E-Mail-Address

Telephone

(069) 75 60 73-0

Fax

(069) 75 60 73-5649

Website

Spoken languages

German, English

Number of employees

270
Services/Portfolio
Branch

Other services for technical documentation (including software consulting; data processing services, CE-label and certification: risk analysis, certification)

Certificate(s)

ISO 17100, DIN EN ISO 9001, ISO 18587
Descriptions/Features
Eine weltweite Vernetzung und der Zusammenhalt über internationale Grenzen hinweg sind jetzt wichtiger denn je. Wir unterstützen Sie bei all Ihren Projekten im globalen Sprachenmanagement. Nutzen Sie diese Zeit für mögliche Prozessoptimierungen oder Websiteübersetzungen – wir beraten Sie gerne!
Mehr als 8.500 Übersetzer, Dolmetscher und Sprachentrainer bilden ein weltweites Netzwerk zur professionellen Ausführung der vielfältigen Aufgaben. Seit über 50 Jahren übersetzen wir Bedienungs- und Betriebsanleitungen, Produktkataloge, Marketingmaterial und vieles mehr und tragen damit zum Erfolg international agierender Unternehmen bei. In über 60 Filialen in Europa, Nordamerika und Asien sind wir für Sie da.
Services and support
Neben Übersetzen und Dolmetschen aus allen und in alle Weltsprachen, Terminologiemanagement, technischer Dokumentation und Lokalisierung von Software und Websites gehören u. a. auch der Einsatz von innovativen Übersetzungstechnologien, Sprachentraining für Fach- und Führungskräfte, Translation-Memory-Management, multilinguales Desktop-Publishing sowie der Druck und die Distribution fremdsprachiger Dokumente zu unserem vielfältigen Portfolio.