Better than the yellow pages
Are you looking for a company in your region that can support you in the field of technical communication? Here you will find the specialists for your business.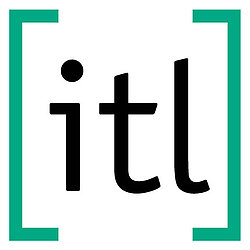 itl AG
Elsenheimerstraße 65-67
80687 München
Germany
Company details
E-Mail-Address

Telephone

+49 89 892623-260

Website

Spoken languages

German

Number of employees

120
Services/Portfolio
Branch

Creating technical documentation (authoring, graphic design, composition, layout)

Certificate(s)

DIN EN ISO 9001:2015; DIN EN ISO 17100:2015; ISO 18587:2018
Descriptions/Features
Über itl
Mit derzeit rund 120 fest angestellten Mitarbeitern und einem weltweiten Netz von freien Partnern unterstützen wir Sie in allen Bereichen der technischen Kommunikation von unserem Stammsitz in München aus sowie in den Tochtergesellschaften und Niederlassungen in Stuttgart, Wien, Linz, Kreuzlingen und Brașov.
Begegnen Sie den Herausforderungen von Industrie 4.0 mit modernem Information Lifecycle Management: Wir betrachten Ihre Prozesse von der Konzeption über die Erstellung und Übersetzung bis hin zur Publikation und Bereitstellung Ihrer Technischen Dokumentation als Gesamtheit. Und Sie profitieren von den Synergieeffekten, die sich daraus ergeben.
Für einen durchgängigen Informationsfluss mit sauber definierten Schnittstellen entlang aller Schritte des Information Lifecycle bieten wir Ihnen Produkte und Prozesslösungen an, die noch mehr Effizienz in Ihren Gesamtprozess bringen.
Profitieren Sie von unserem Qualitätsmanagement gemäß DIN EN ISO 9001 und unseren Übersetzungsdienstleistungen zertifiziert nach ISO 17100:2015 und ISO 18587:2018.
Wir geben unser Fachwissen im Bereich Technische Dokumentation und Übersetzung, das auf 35 Jahren Erfahrung basiert, gerne weiter: In Schulungen, Seminaren und Workshops sowie in kostenlosen Abendveranstaltungen und Roadshows.
Referenzen
Zu den Kunden zählen unter anderem ABB, ABUS, ALPMA, Andritz, BMW, CeWe, Daimler, Doka, Doppelmayr, Festo, Frequentis, Fresenius, Gigaset, Häfele, KEBA, Liebherr, Rehau, Sick, Siemens, Schuler, TDK, VW, Warema, Wirecard, WMF, Yaskawa und viele mehr.
Services and support
Redaktion & Dokumentation
Übersetzung in alle Weltsprachen & Lokalisierung
XML & Smart Information