Better than the yellow pages
Are you looking for a company in your region that can support you in the field of technical communication? Here you will find the specialists for your business.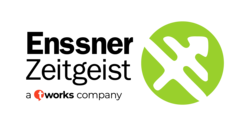 Enssner Zeitgeist Translations GmbH
Wilhelmstr. 9
97421 Schweinfurt
Germany
Company details
Contact person

Christian Enssner

E-Mail-Address

Telephone

09721-7035-0

Fax

09721-703525

Website

Number of employees

13
Services/Portfolio
Branch

Foreign language translation

Certificate(s)

ISO 91001 und ISO 17100
Descriptions/Features
Wir sind ein moderner Sprachdienstleister mit Sitz in Schweinfurt. Seit über 70 Jahren übersetzen wir nicht nur in 50 Sprachen, sondern übernehmen das komplette Übersetzungsmanagement: Fachübersetzung, Lokalisierung, Transcreation, Machine Translation, Fremdsprachenlayout/DTP, Glossar-/Terminologie-Management und Abstimmungsprozesse mit Proofreadern und Landesgesellschaften.
Wir werden mittelständisch geführt und sind Schwestergesellschaft der t'works-Gruppe ‒ ein großer, international aufgestellter Sprachdienstleister mit rund 150 Inhouse-Übersetzern an 10 eigenen Language Hubs in Berlin, Leipzig, Landshut/Geisenhausen, Sheffield, Edinburgh, Mulhouse, Lyon, Utrecht, Verona und Toronto sowie 16 strategischen Übersetzungspartnern an weiteren 20 Standorten weltweit.
Unsere Übersetzungsleistung umfasst technische Dokumentationen, Fachtexte, multilinguale Webseiten, Verträge, Patente sowie Marketingunterlagen. Wir sind nach ISO 9001 und ISO 17100 zertifiziert. Face-to-Team Projektmanagement mit einem festen Ansprechpartner, Kunden-Stammübersetzer und skalierbare Teams sind Teil unserer DNA. Das Übersetzungsmanagement erfolgt CAT-gestützt (memoQ, SDL Studio, …) über unser browserbasiertes Kundenportal – Schnittstelle zum Kunden für Anfrage, Angebot und Projektverfolgung. Mehr Infos finden Sie unter www.enssner.de.
Services and support