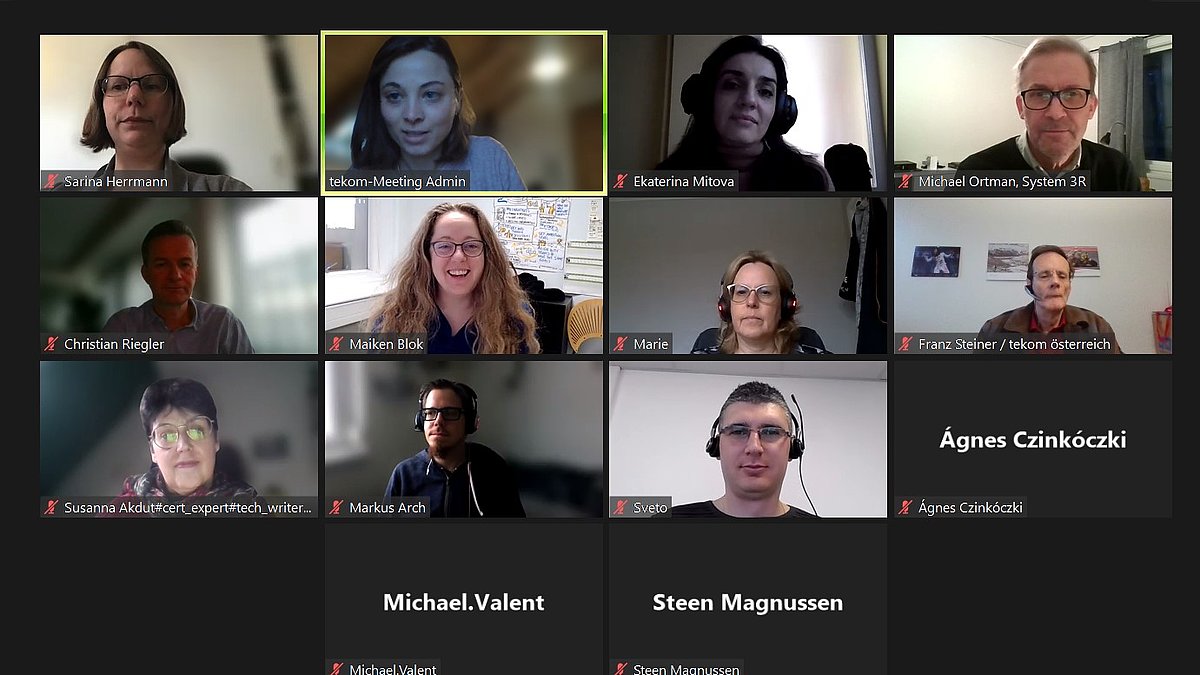 IC Meeting, January 19, 2023
Welcoming new members and planning the year 2023

The first initiative committee meeting in 2023 started with new and old faces. We were happy to welcome six new members to the initiative committee this year. After the elections last year, the newly elected candidates took up their posts and joined us for their first tekom Europe IC meeting. We were pleased to use Zoom the first time for our online meeting – the tool has now been integrated in the tekom website and will be used for all future online meetings and events.
After the welcome, we discussed the events and dates for this year: the first assembly of delegates will be held online in March. Dates and locations for further assemblies are still being discussed. Many events and conferences for tekom members and interested parties are planned: One of the first conferences this year will be NORDIC TechKomm in Stockholm at the end of March. Find more conferences and events on the tekom Europe website.
The main goal of the executive board and the initiative committee this year is to give tekom Europe more visibility. During our meeting, we brainstormed different ideas and actions for how this could be done. We have already started the planning for this year's tcworld conference and have many ideas that we will be working on. In our next meeting, we will talk in more detail about the plans the different country organizations have for this year. We hope to organize interesting events, webinars, and networking opportunities and are looking forward to a successful year for tekom Europe.
The agenda topics for this monthly meeting are usually provided by the participants to ensure that there is time for the main points coming directly from tekom Europe members and representatives. To make sure that your interests are represented, please contact your country organization or send an email to info.tekom-europe@tekom.de.
Subscribe to newsletter