10. March 2020 | tekom Belgium
The Power of Video and Animations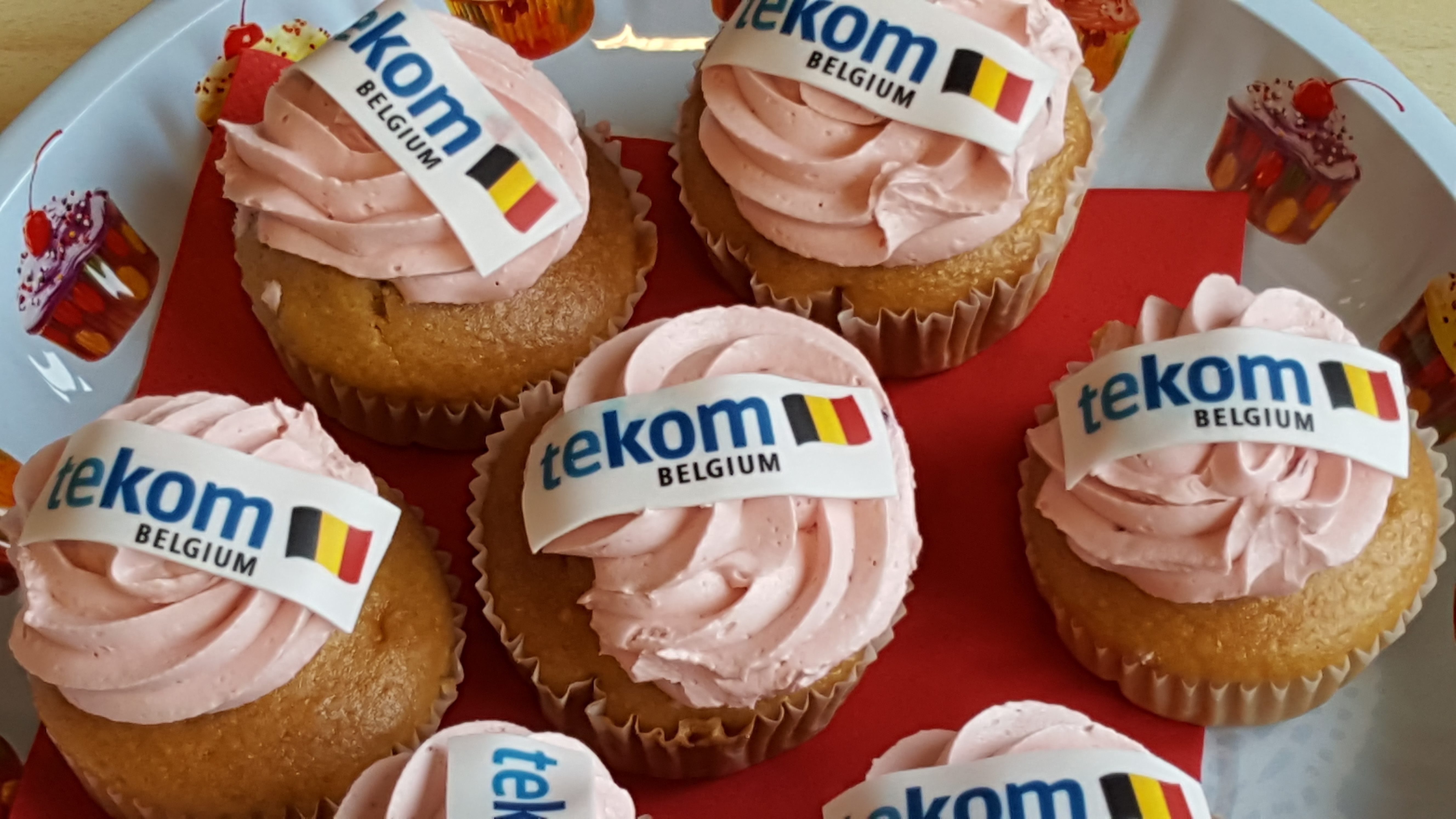 Video has evolved from a specialist and a "nice to have" communications piece to a core business medium. More and more companies rely on the emotional power of video and related media for internal and external communication. In user assistance, video and animations are powerful formats to demonstrate movement and to bring images and illustrations to life.
Three experts in the field demonstrated how we can add action to our Technical Documentation with video and animation and provided the audience with practical insights by means of demonstrations and hands-on sessions. The speakers covered the whole spectrum from outward facing high-end video to animation and user-generated video for internal use. About 25 people from industry and academia attended the event.
Prof. dr. Birgitta Meex (KU Leuven/tekom Belgium) first sketched the current developments in tekom Belgium and tekom Europe. She then briefly introduced the three speakers, all of whom are highly experienced professionals running their own companies in the video and animation industry in Flanders.
The first speaker, Tom Lauwers, creates video content for corporate communication at his company Tom's Cabin. His product portfolio ranges from classical company video, social media film and event video to interactive video, streaming, 360°, and augmented reality. In his presentation "Video communication & language: a practical approach to the essentials", Tom took the audience on an exciting journey through the history of video and moving images from the pre-film era (with e.g. cave paintings and optical illusions) and its very beginnings in the 1890s (with Edwin S. Porter and Thomas Edison) to the current era of streaming and 5G mobile networks. Tom showed how new technologies and revolutions on the road, such as Bolex cameras, televisions, home record systems, computers and microchips as well as the Internet, social media platforms and native video have impacted the film industry landscape significantly throughout its history. We learned how to use aspect ratio, how to capture attention and to use keywords. Furthermore, Tom stressed the role of storytelling and advertising in corporate video. He concluded the presentation by saying that video is a door opener to capture people's attention to new products and top features.
Sam Cornelis has been explaining how stuff works since 1998. At his company Supermus, creativity is combined with technical knowledge to develop user-friendly digital training courses with the help of advanced technology. The focus of Sam's talk "Setting illustrations in motion: it's easier than you would expect" was on creating animations and flow charts. Sam first defined the core concepts of stage, layers and keyframes using Zach King's "Magic of the Month" as an example of how one can creatively edit video sequences and make a cut at the right moment. Sam then demonstrated how After Effects from Adobe Creative Cloud can be used as a tool to create visuals in technical communication. We learned, among other things, how to create a ghost view to show the content of a toolbox or a machine and how to add a mask and animate it. Character Animator, another Adobe app in the Creative Cloud, allows you to animate characters in real time based on your own facial expressions and bodily movements. At the end of his presentation, Sam brought to life a character from a safety training. The character matched his leg, arm and head movements in real time. Finally, Sam used Open Broadcaster Software (OBS) to livestream the animated character in You Tube Studio.
Jorim Rademaker is a designer and developer who worked in the communications industry for 15 years, before launching his own startup Manual.to. Jorim started out by saying that society today is characterized by a war for talent and a tendency towards continuous training, user-generated content and peer-to-peer learning, rather than top-down learning. Customers are turning to YouTube to find answers and people create their own content around a brand, e.g. Ikea. Official documentation, on the other hand, is seen as costly and ineffective. It is often not up to date or is not even used. Employee manuals are authentic, but they lack standardization and are error-prone. The software platform Manual.to., which emerged from a children's book platform, enables employees to create their own web-based instruction videos quickly and easily. Jorim explained how it allows to digitize knowledge effectively in that it enables everyone to become engaged in the transfer and sharing of knowledge on the work floor and to learn from peers. With the awarded web-based software solution, employees can upload their own videos and pictures, which are readable on any device. The content is validated by the company, and machine translation is used to translate the text in any language. The content is shared as a human-readable URL or a machine-readable QR code. The visual anchor helps people remember and recall information. Among the customers are NHS, Microsoft, Atos and Bekaert Deslee. The KPIs are the following: content production costs are reduced and training time is cut down. For example, companies may save 50% on onboarding time. Furthermore, instructions are kept available and up to date. Finally, content is monitored, i.e. measured and improved.
We thank our speakers, our audience and our host: KU Leuven, Campus Antwerpen, Faculty Economics and Business.
Date of the event

10.03.2020 | 13:30

Event location

KU Leuven, Campus Antwerpen, Faculty Economics and Business

Speaker

Sam Cornelis, Tom Lauwers, Jorim Rademaker

Contact email