tcworld conference 2020 – Day 3
Kiriaki Kampouridou
On the third day of the tcworld conference, more than 4200 participants were active online: Despite the packed program with five streams running simultaneously and the parallel tekom trade fair on the event app, no signs of fatigue were noticeable. Quite the contrary.
4214 participants experienced the full range of technical communication in the presentations and meetups on day three. The favorite among the German-language presentations was "Information molecules, topics and microdocs – or the farewell to the document" by Dieter Gust, with an audience of 356. Among the English-language presentations, "Technical Writers Creating Storyboards" by Anu Granroth won the day with 203 participants. There was also a lively exchange in the presentation chats, e.g. on the subject of CE declarations.
Interactive Participation Also at the tekom fair
More than 1348 visitors were online at the fair via the event app. The tool presentations were also a magnet for visitors, accessed a total of 3545 times. The app also enabled exhibitors and visitors to link up with each other: 522 contacts were made on day three!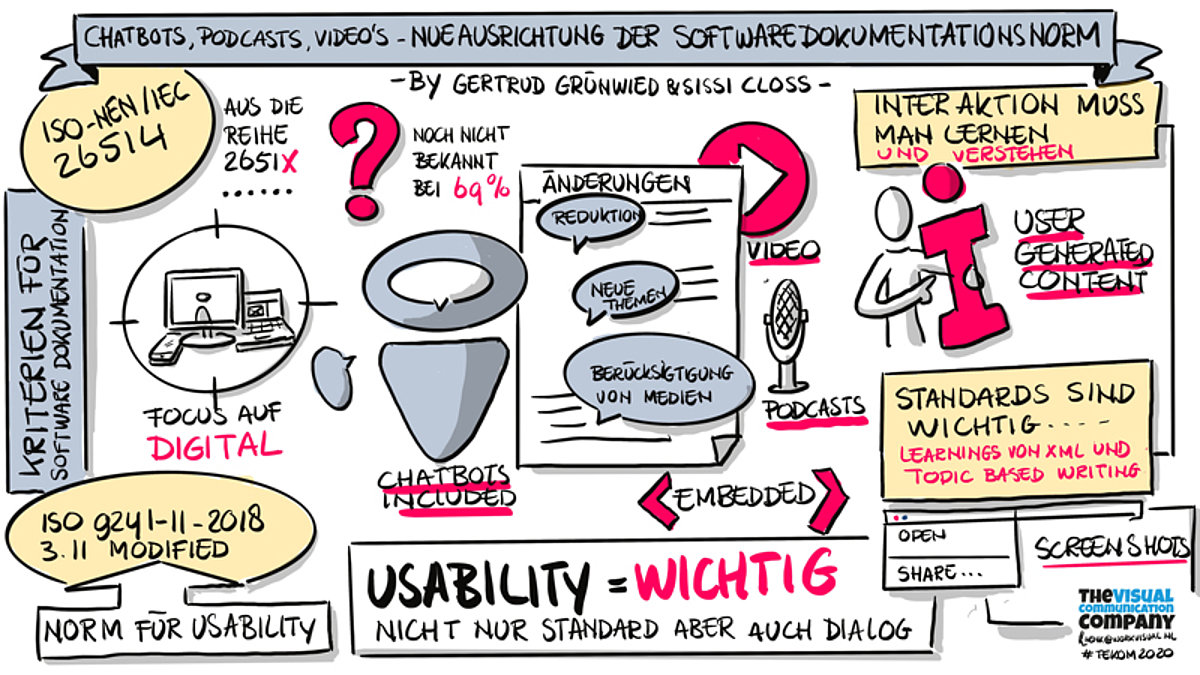 Graphic Recordings: Technical Communication as Art
Some of the lectures were "traced" live following the "graphic recording" procedure.
More of these colorful works can be found on this page.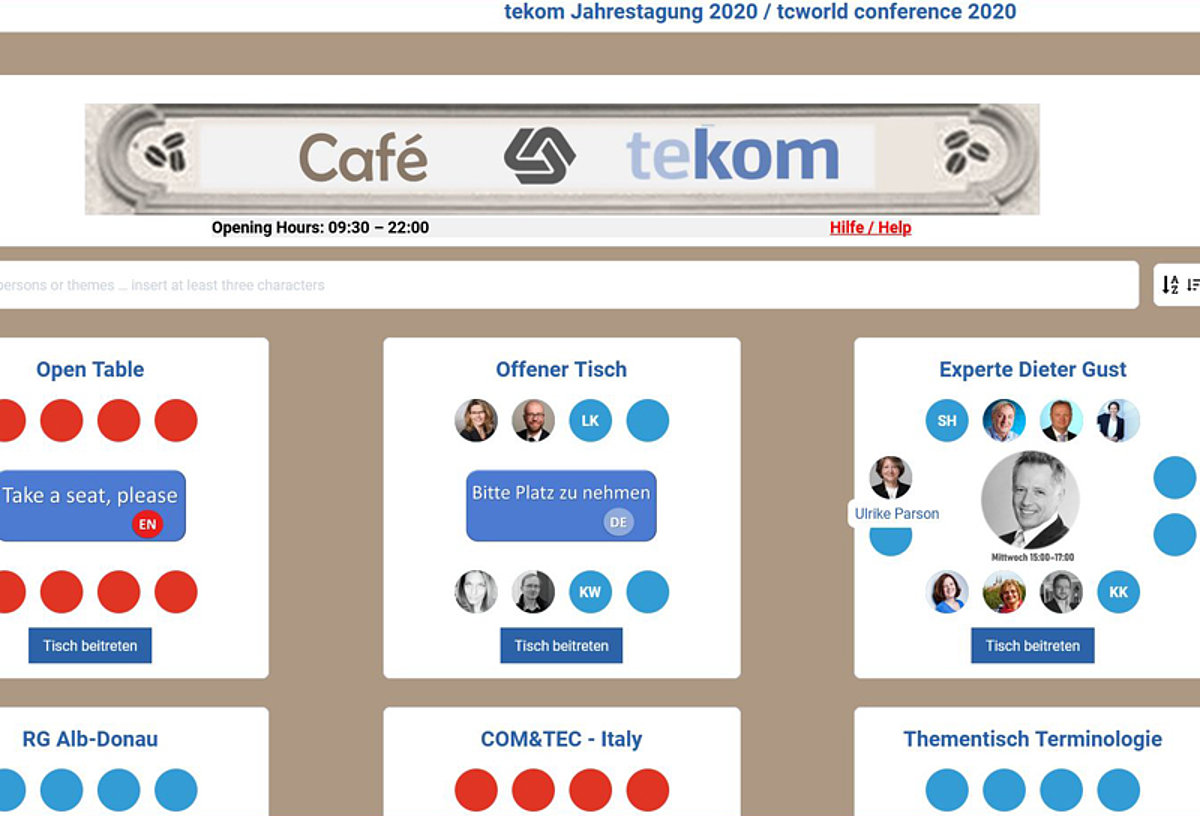 Café tekom
Café tekom was also well attended. Birgitta Meex, Hans-Jörg Elsen and Dieter Gust, among others, sat at the expert tables. The regional groups as well as the country organizations of tekom Europe were also pleased to have interested guests at their table. Positive feedback was also received here: For example, one of the participants thanked the participants for the fact that "in the café, one could talk to previously unfamiliar people in an unbiased manner" – despite the lockdown!
­
---
Knowledge Bits to Go
The experts shared valuable knowledge in their presentations and tutorials. We have compiled some key statements for you here:
Klaus Fleischmann: "Terminology must be brought close to the users. That brings acceptance. Terminology management must start directly at the source. Only that avoids permanent provisional solutions and working titles."
Gerhard Glatz: "The iiRDS standard simplifies the integration of supplier documentation because it provides a framework for coordination."
Leah Guren: "Documenting medical devices is a challenging but rewarding TechComm career niche. Join me for tips and insights about how to get started."
Anu Granroth: "To avoid pitfalls and wasting your time when creating visual user guides and graphics, start planning the storyboard early on in the process.
The visit to the fair is still possible and free of charge.
Subscribe to newsletter