Current events
Technical communication teaching projects: usability projects in the Trans-Atlantic and Pacific Project (TAPP) teaching network
Dear IUNTC members,
We are thrilled to announce the next meeting of the IUNTC on Wednesday, 21 September 2022 at 4 pm CET.
Suvi Isohella from the University of Vaasa in Finland will lead this meeting.
Title: Technical communication teaching projects: usability projects in the Trans-Atlantic and Pacific Project (TAPP) teaching network
Summary: The Trans-Atlantic & Pacific Project (TAPP) is an international teaching network of bilateral writing-translation projects, bilateral translation-editing projects (since 2001), and multilateral projects, including usability testing (since 2010). As the website* of the TAPP describes, "across more than two decades of operation, the TAPP network has over time connected classes in writing, usability testing, and/or translation at 49 universities in 21 countries across 5 continents. TAPP's main aim is to share insights into collaborative writing across borders and cultures, and, in the course of this work, to gain knowledge of others' cultural bases." In the TAPP, usability evaluation has been part of various projects since 2000. I joined the TAPP network in 2010, and in this presentation, I will share my experiences from various TAPP projects regarding usability.
* https://www.uhd.edu/academics/humanities/about/departments/english/Pages/The-Trans-Atlantic-and-Pacific-Project.aspx
----
Bio: Phil. Lic. Suvi Isohella is a university teacher in the Department of Communication Studies at the University of Vaasa, Finland. She teaches courses in technical communication and web accessibility and supervises B.A. theses within communication studies. In the department, she is the leader of the interdisciplinary Technical Communication program. Her research interests include user-centered technical communication, technical communication curriculum development, minimalist document design, and accessibility of textual web content.
You can join the meeting on Zoom at this link:
https://uwasa.zoom.us/j/62596606956?pwd=TmsxT1J6cWRCZ2lJeGEzNEljMVZMZz09
(Password: 811828)
The schedule of meetings up to December is available.
We hope you can join us on 21 September, and for future meetings!
| | | |
| --- | --- | --- |
| Date | Presenter | Title/topic |
| 21 September | Dr Suvi Isohella | Technical communication teaching projects: usability studies and the TAPP project |
| October (date TBC) | Prof Sissi Closs and colleagues | Developing a Master's in Communication and Media in Kenya |
| 17 November | Dr Michael Meng | How to integrate research into the TC curriculum: an experience report and some lessons learned |
| 15 December | Dr Constance Richter | Designing accessible technical communication content |
-----------------------
To participate, please contact Yvonne Cleary: Yvonne.Cleary(at)ul.ie
We hope you can participate!
International University Network in Technical Communication
Organised by the tekom Europe Advisory Board for Professional Development and Training
How do YOU search for existing knowledge?IUNTC Meeting Explores Search Strategies in Technical Communication
Dr Kim Sydow Campbell led the most recent meeting of the International University Network in Technical Communication (IUNTC) on June 14th, 2022.
In this meeting, Kim explored this question: "How do YOU search for existing knowledge?" This is an important question for researchers, who need to be sure they have access to the breadth of published research about a topic. It is an important question for industry practitioners, who need to ensure they can access the most up-to-date information for their work projects and practice. And it is an important question for teachers, who need to help students develop systematic and comprehensive search strategies.
June14 22 Text by Yvonne Cleary
During the first half of the meeting, Kim provided some background to the topic. Researchers in some fields (e.g. medical researchers) use a standard methodology for systematic literature reviews. Those reviews are then available as guidance to practitioners. In contrast, researchers in Business, Professional, and Technical Communication (BPTC) tend to have less systematic approaches when conducting literature reviews. They use multiple databases and, because of the expanding range of journals, they do not always know the extent and focus of recently published work. They conduct integrative literature reviews infrequently, and these are rarely available to practitioners. Thus, there is relatively little research-based guidance for BPTC researchers. There is also a lack of shared knowledge between academics and industry practitioners, and a lack of understanding about how trade publications and other industry sources are used in practitioner and academic research.
The second half of the meeting involved a lively and rich discussion among participants, both industry practitioners and academics, about our literature search methods. Some themes that emerged from that discussion included: learning from other disciplines like medicine, where the PRISMA framework is an accepted standard; the importance of including international journals in our searches; and the variety of sources with up-to-date content, including blogs, conferences, and dissertations. A key takeaway from the meeting was the need for shared guidance about where knowledge is held and how to access it.
Dr Kim Sydow Campbell is Professor of Technical Communication at the University of North Texas, USA. She has published several books and book chapters, and more than 40 peer reviewed journal articles. She was editor-in-chief of the IEEE Transactions on Professional Communication journal from 1998 to 2008. She is the recipient of multiple awards. This year, she was awarded the Society for Technical Communication's Jay R. Gould Award for Excellence in Teaching Technical Communication.
How important is localizing user documentation?
A report from the latest meeting of the International University Network in Technical Communication (IUNTC)
May20 22 Text by Yvonne Cleary and Daniela Straub
Because markets for technical products have globalized, it is essential to consider the impact of cultural preferences on the usability and user experience of user instructions.
On Thursday, May 12 over 50 participants joined the latest meeting of the IUNTC, led by Dr. Joyce Karreman, Assistant Professor of Technical Communication at the University of Twente in the Netherlands. Joyce's presentation was entitled 'How important is localizing user documentation? Research on the effects of localization on users.' The presentation discussed a series of experiments Joyce and her colleagues, Qian Li and Menno de Jong, have conducted to explore how Chinese and Western user instructions differ, and to determine the effects of cultural adaptations on Chinese and Western users.
The first study Joyce described was a content analysis of 50 Western and 50 Chinese household manuals. The analysis confirmed previous research findings that demonstrated differences in content, structure, and visuals. In terms of content, Joyce and her colleagues found that Western user documentation tends be highly instrumental: its purpose is to explain to end users how a device works. Chinese manuals are likely to be less purposeful and more entertaining. Chinese user documentation is not only meant for end users, but also for technicians, and may contain marketing as well as procedural information. Western documentation tends to be highly structured, e.g. using levels of headings, chunking, and lists. In contrast, in typical Chinese documentation, heading levels and lists are less likely to be consistent or prominent. Instructions may be presented in paragraphs rather than lists. Chinese manuals present expository information in an inductive structure (arguments first), whereas Western manuals present expository information in a deductive structure (conclusion first). In terms of visuals, again, Western instructional documents are functional, and visuals (e.g. technical drawings) are meant to clarify how a device works. In Chinese user documentation, cartoons and other entertaining or diverting visuals are used.
In a related study, Joyce and her colleagues interviewed twenty Chinese technical communicators, to explore their opinions about differences between Chinese and Western user documentation. The interviewees recognized the importance of culture and the different expectations of Western and Chinese users. They believed that Western users rely more on user documentation than Chinese users. Because the interviewees used style sheets and standardized tools, the research team concluded that Chinese manuals may become more like Western manuals in the future.
Joyce also described three user studies designed to explore the effects of Chinese and Western approaches to structure, expository information, and visuals. These studies were conducted with three participant groups: Chinese people based in China, Chinese people based in Europe, and Westerners based in Europe. The results of the study on document structure showed no significant differences in task performance or perceived usability. In the second study, examining the structure of expository text, both groups of Chinese participants preferred expository text presented inductively (with arguments first) for both readability and persuasiveness, while Western participants preferred information presented deductively. The third study examined the use of various types of cartoons and technical line drawings. The results were largely in line with expectations, that Chinese participants appreciated entertaining visuals while Western participants reacted more positively to technical visuals.
The overall conclusion of this work is that localization improves the user experience, but may not be essential for the usability of user documentation.
A lively question and answer session followed the talk, with questions and comments about how the studies had been conducted, demographics of participants, follow-up research, the hidden impact of culture, and an array of other topics. IUNTC participants thanked Joyce for her interesting and insightful presentation.
The next IUNTC meeting will be on Tuesday, June 14 at 15.00 (Central European Summer Time). Professor Kim Sydow Campbell from the University of North Texas will lead this meeting, entitled: "How do YOU search for existing knowledge? Listening to academics and practitioners in business/professional/technical communication across the globe".
Further reading
Li, Q., De Jong, M. D. T., & Karreman, J. (2020). Cultural differences between Chinese and Western user instructions: A content analysis of user manuals for household appliances. IEEE Transactions on Professional Communication, 63(1), 3-20.
Li, Q., Karreman, J., & De Jong, M. D. T. (2019). Chinese Technical Communicators' Opinions on Cultural Differences between Chinese and Western User Manuals. ProComm 2019, IEEE International Professional Communication Conference, July, Aachen, Germany.
Li, Q., De Jong, M. D. T., & Karreman, J. (2021). Cultural differences and the structure of user instructions: Effects of Chinese and Western structuring principles on Chinese and Western users. Technical Communication, 68(1), 37-55.
Li, Q., Karreman, J., & De Jong, M. D. T. (2020). Inductively versus deductively structured product descriptions: Effects on Chinese and Western readers. Journal of Business and Technical Communication, 34(4), 335-363.
Li, Q., De Jong, M. D. T., & Karreman, J. (2021). Getting the picture: A Cross-Cultural Comparison of Chinese and Western Users' Preferences for Image Types in Manuals for Household Appliances. Journal of Technical Writing and Communication, 51(2), 137-158.

Trends and demands in specialized technical communication
"New job profiles and new job titles in technical communication – how much agile project management does technical communication need?" This was the topic of the sixth online meeting of the International Network of Universities in Technical Communication (IUNTC).
March 2022 Text by Daniela Straub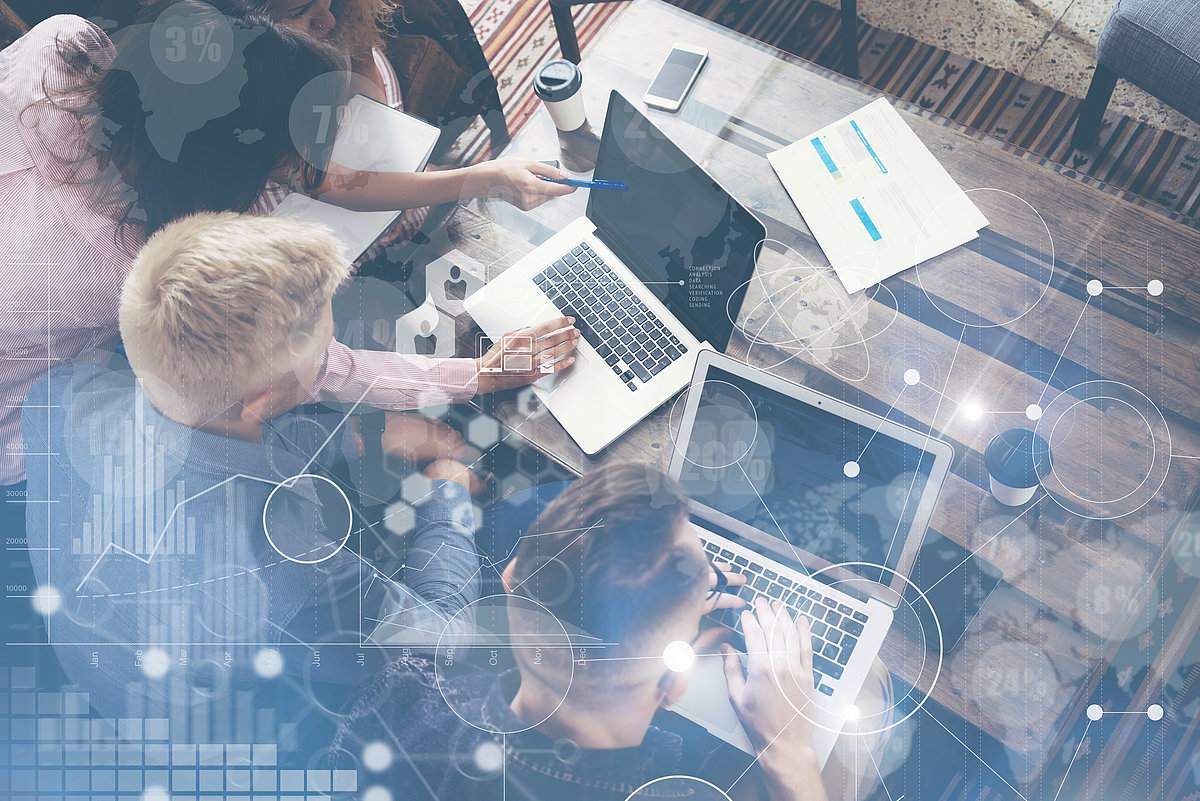 Thirty-three participants joined the meeting, which started with an interesting lecture by Dr. Christiane Zehrer on "Agiles Methods and their meaning in todays working world". Dr Zehrer is an agile practitioner (Certified Scrum Master) and a technical communication instructor at Hochschule Magdeburg-Stendal, Germany.
Currently, around 27.3 percent of employees in technical communication in Germany work in software companies. About three percent of all employees in a software company are technical writers. Software industry is a growing segment, with a growing ratio of technical writers in business units.
The work of technical writers in software development differs significantly from other industries. For one thing, they use other tools, e.g. component content management systems are less common in software development than in other industries. They also create other types of information for use, e.g. API (Application Programming Interface) documentation and embedded help. In addition, there is the digitization trend: With growing digitization, products, business models, value chains, customer behavior, and the workplace change. This also leads to radical changes in the work of technical communicators. As an example, agile project management methods are already common in most software companies, leading to a stronger interlink between product development and technical communication.
A Mentimeter survey of meeting participants showed that most are already familiar with agile project management methods, especially Scrum and Kanban. In contrast to classic project management, agile methods differ mainly in the shorter and more detailed planning phases. Task packages are kept as small as possible and scheduled for a fixed time. For example, daily standups are fixed elements: Teams coordinate their work through frequent, but usually short meetings. Sprint backlogs – a prioritized list of all those functions that are due at the end of the respective work period – are another important agile element. They consist of user stories, which describe the product from the user's point of view and focus on the task that the user wants to do. This provides a different perspective on the product. User stories are further devided into tasks, functions are secondary. User stories and tasks are usually visualized using material or a virtual agile board.
Thus, technical writers, who work in the software industry, are an integral part of the agile development process. The question in the group was whether employees of technical communication, especially in software development, need new skills such as training in agile methods, and whether the future would see an increased need for generalists or specialists. These questions were discussed in breakout rooms.
As a conclusion, the following was noted: Project management, time management, und team communication will play a particularly central role in future. Also technological trends for context-based information delivery are becoming increasingly important. So technical competencies will be required in the future, e.g. to be able to read code for testing and user experience design. But above all, skills in interpersonal communication are still essential. The self understanding as a technical writer changes to the "information developer".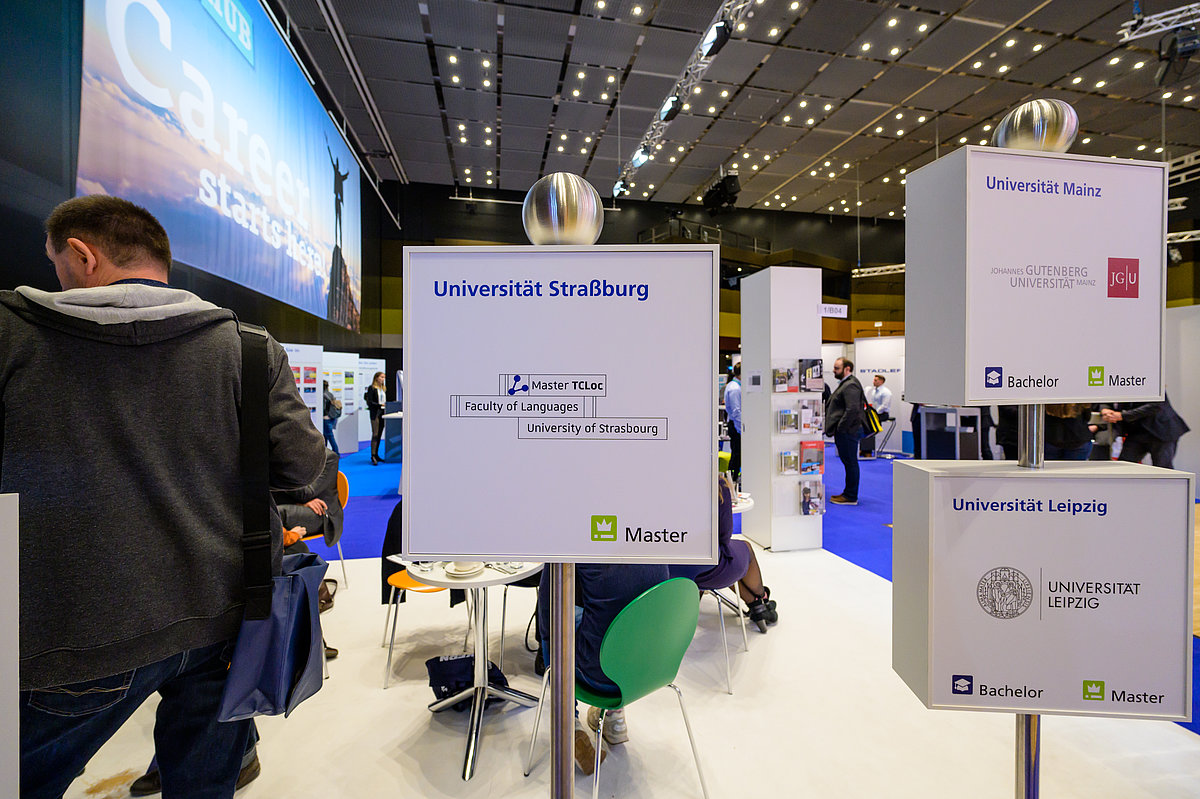 An agenda for your benefit
The purpose of this International University Network in Technical Communication is to support university teachers and staff who already run, or are interested in developing programmes or modules in technical communication: through this network they will be able to exchange experience and ideas for launching or strengthening their programmes, or for research projects.
The network will facilitate online meetings, mentoring partnerships, and research projects and dissemination of university teachers and staff throughout Europe.
We meet regularly, about every 6 to 8 weeks in one-hour online meetings. Anyone who wants to can contribute a topic. We work in different formats: presentations, presentation of research projects and results, discussion rounds with input presentations, exchange of potential project partners, clarification of questions and concerns and much more.
Whoever wants to can actively contribute here or just take part.
The network is also relevant for teachers and staff in related disciplines, such as engineering, language studies, computer science, marketing, and communication studies.
A working group of the tekom Europe Advisory Board for Professional Development and Training is responsible for running the network and organizing meetings or events. The network was first established as an Advisory Board project in March 2020.
So far, the working group includes universities from more than 30 countries, from Europe and worldwide, including China, Austria, Belgium, China, Czechia, Danmark, Finland, France, Great Britain, Germany, Hungary, Ireland, Italy, Portugal, Romania, the US and other countries.
You are welcome to join any network meetings that interest you.
Our next network meeting will take place online. If your are interested to join, get in touch with us: d.straub@tekom.de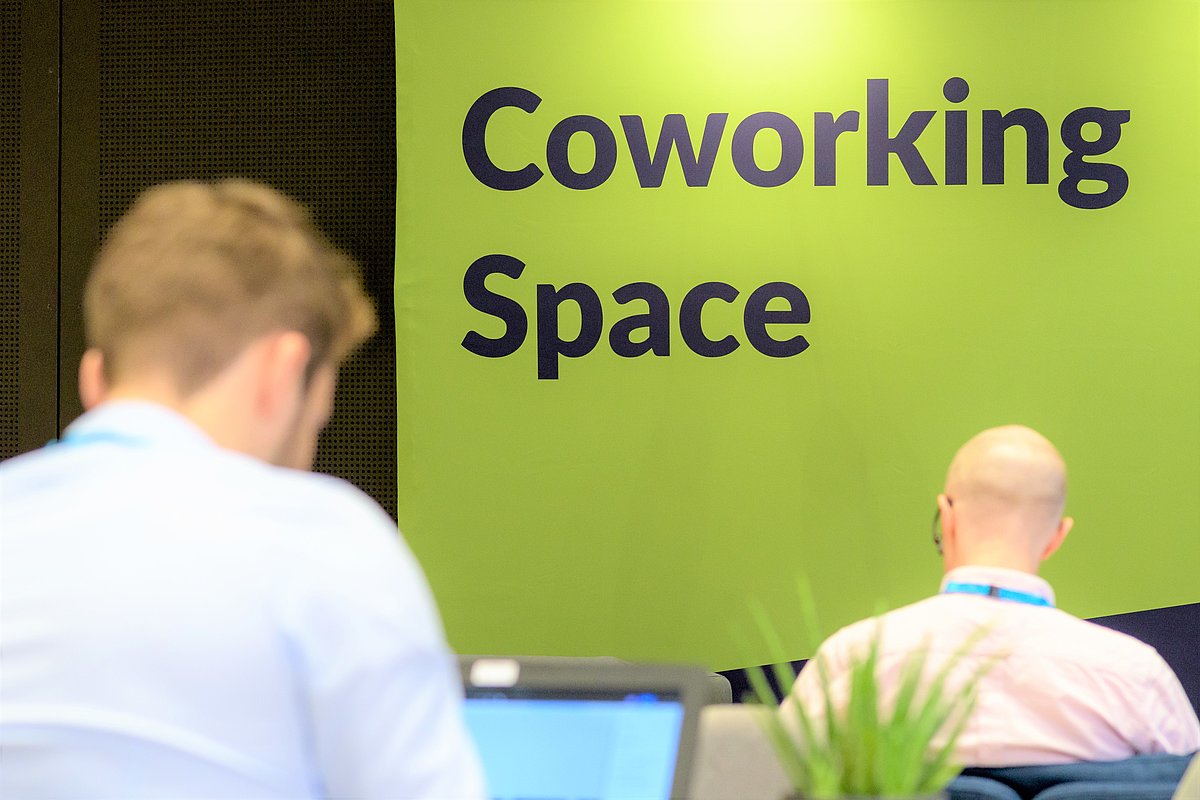 Would you like to join?
Your participation in the International University Network inTechnical Communication is free of charge.
By completing this short survey, you can get in touch with us and you will also help us to make the network relevant to you, whatever stage you are at. The survey takes about 10 minutes to complete.
Information about Data Privay and the Conditions of participation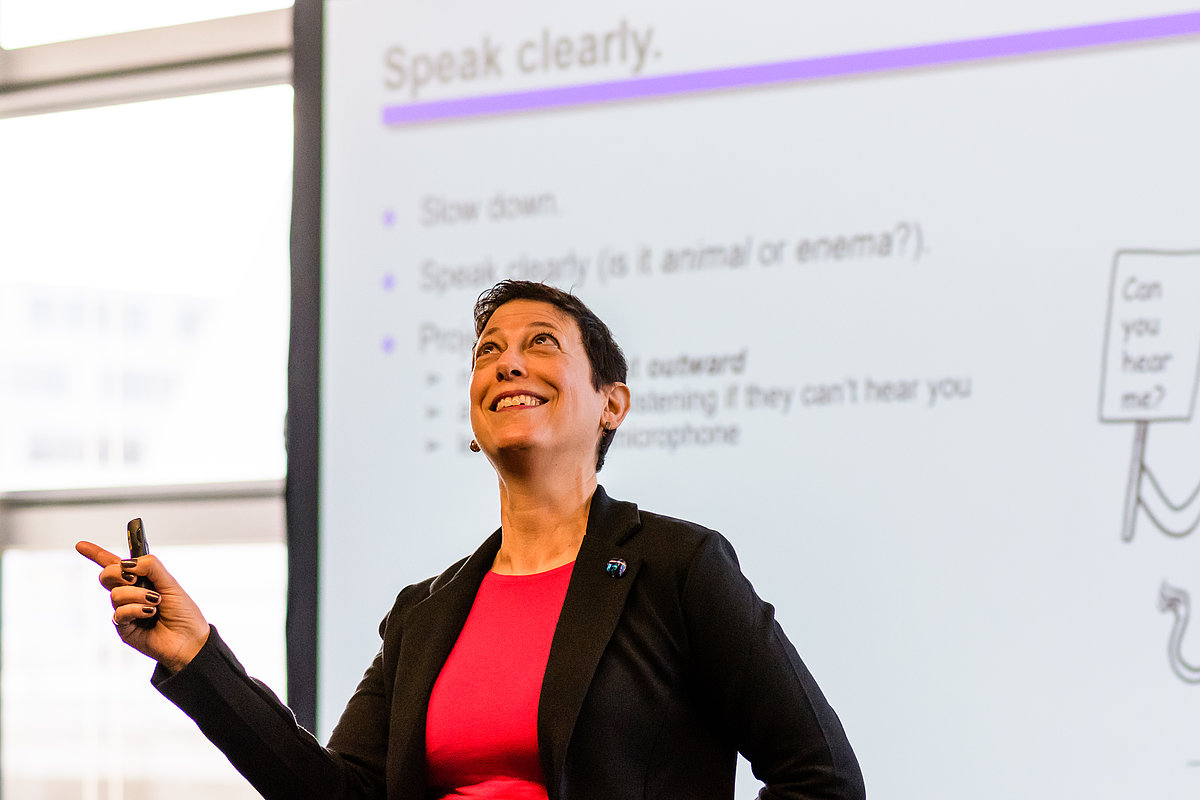 Why is the network necessary?
Throughout the world, millions of people work in technical communication roles, but the profession is still not very well known.
Technical communication education is at different stages of development in each European country.
In many European countries, no academic programmes are offered in technical communication.
The TecCOMFrame project identified ways to increase the number of programmes offered, and developed resources for people who are interested in designing modules or full programmes. This network follows on from that project.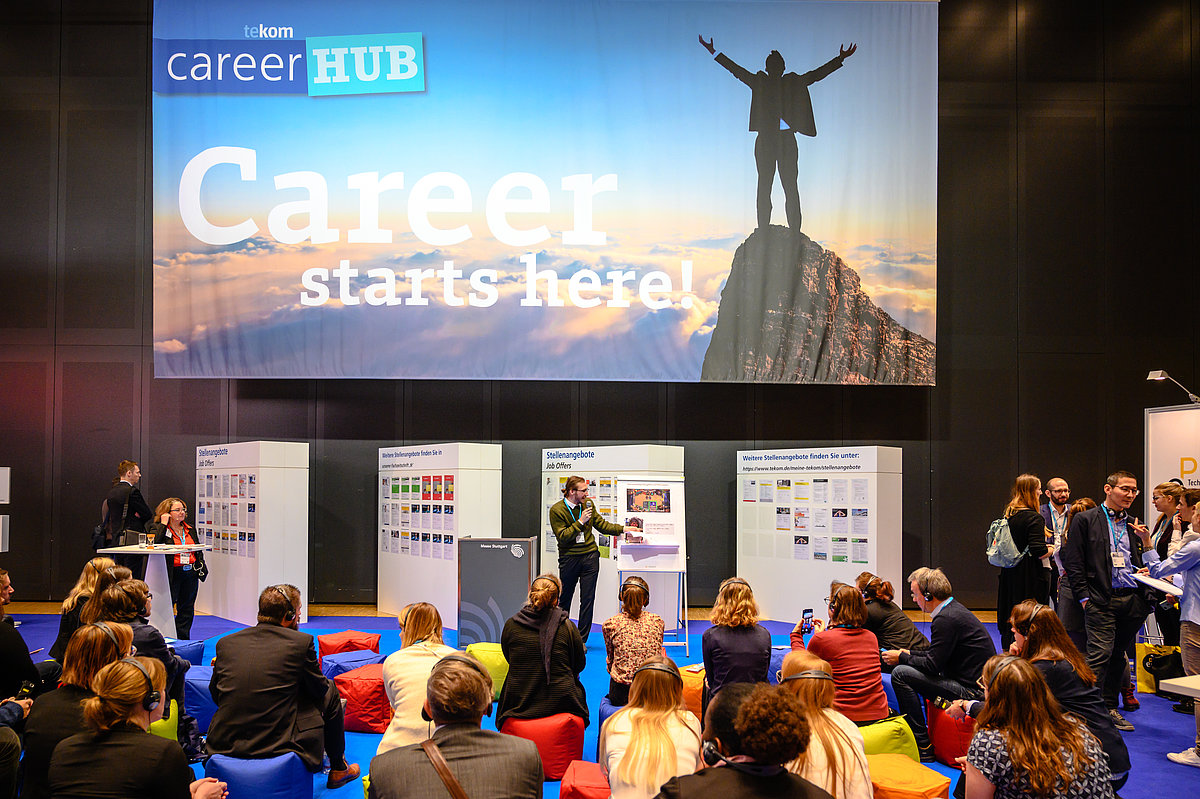 Benefits for all
Benefits for universities:
Universities involved in this network will be able to create opportunities for students and will attract more visibility and higher participation in technical communication modules and programmes.
Benefits for students:
This network will help universities to develop and offer modules and programmes in technical communication. This is a growing field, with work opportunities for students with interdisciplinary skills, especially skills in languages, media, communication, and technology.
Benefits for industry:
This network will help to meet the recruitment needs of companies operating in the field of technical communication, by training graduates to meet the labour market shortage, and by helping young people seeking job opportunities in technological and innovative contexts.
What is technical communication?
According to the tekom Europe definition, "technical communication is the process of defining, creating and delivering information products for the safe, efficient and effective use of products (technical systems, software, services)."
This video shows a typical working day in the life of a technical writer at a large software company.