Upcoming Webinars
Have a look at our webinar schedule for the upcoming months.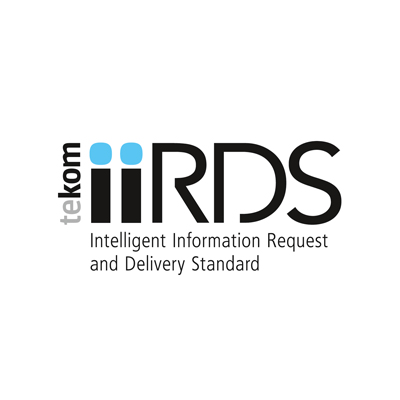 Use of iiRDS in companies: iiRDS in the Knowledge Graph
Ulrike Parson ,Achim Steinacker
Abstract
iiRDS is a vocabulary for technical communication. To implement corporate semantic applications, additional standardized vocabularies are required, for example, for product classification and marketing. This webinar focuses on integrating iiRDS into corporate applications and a company's content supply chain. Based on selected use cases, we will show the benefits of iiRDS in an enterprise context.
Following the webinars introducing and implementing iiRDS in spring 2023, this webinar focuses on the role of iiRDS in a company-wide information architecture and explains what to consider when implementing iiRDS in knowledge graphs.

Details
starting time

07/12/23 | 14:00 clock

ending time

07/12/23 | 15:30 clock

Time zone

Europe/Berlin

Host/Hosters

tekom Belgium

Login and registration

Registration available only to logged-in members.
learning objectives
In this webinar, Ulrike Parson and Achim Steinacker will cover the following topics:
• Use cases and scenarios for knowledge graphs in companies
• Required standardized vocabularies and role of iiRDS
• Based on selected use cases:
o How to use iiRDS in an enterprise context and together with other taxonomies, e.g. for product classification
o Required extensions of iiRDS
o Functionalities supported and enabled by knowledge graphs: harmonizing and mapping metadata, semantic search, delivering specific information to touchpoints, generating documents on demand
• Lessons learned from projects

Speaker
Ulrike Parson

Ulrike Parson is the founder and CEO of parson AG. She has been working in technical communication for more than 25 years – as an editor, consultant, trainer and mentor. In 2006, she founded the service company parson AG, headquartered in Hamburg. In addition to her work as a board member, she conducts consulting projects and participates in research projects. Ulrike is an acting member of the iiRDS steering committee.
Achim Steinacker

Dr. Achim Steinacker has extensive experience in building metadata models in the context of content delivery projects and the use of knowledge graphs for building product models. As Director of Delivery & Operations at Empolis Information Management GmbH, he supports the use of semantic technologies and iiRDS in the standard Empolis Content Express product and in customer-specific Empolis projects.