Call for Reviewers
Our team for the International TC Award is looking for you! We are planning on setting up a large pool of reviewers to ensure that at least two reviewers can evaluate every single award proposal.
Expert reviewers play an essential role in the award procedure. Become one of our reviewers! We are looking forward to your application if you are a tekom or tekom Europe member.
We offer all reviewers a special webinar training to ensure a high-quality assessment procedure. And you will get an honorarium for each review.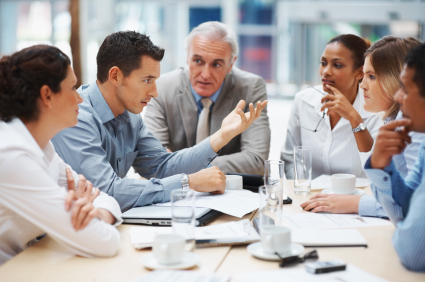 Expectations and Requirements
You need to be a member of tekom or tekom Europe and have proven and profound experience as a technical writer in order to apply.
What do reviewers do, and why?
We use a double blind peer-review process for all information products submitted, with two reviewers assessing the quality of every information product. At least two experts review each evaluation independently, so that the TC Award reports always represent a cross-section of the individual evaluations. Key factors guide the experts in the entire evaluation process. A third expert will be called in if the expert opinions of two experts differ significantly.
First, the reviewers evaluate the information products (instructions for use, operating instructions or multimedia applications) according to defined criteria. If other comparable standards for the readability of texts exist, the auditors also assess the navigation and design implementation, for example, to meet media-specific requirements. At the end of the assessment, the reviewers test each instruction manual and multimedia application on the real product.
The Evaluation System
All reviewers use our Excel-based evaluation system for assessments. Reviewers can enter their ratings and comments in this Excel sheet.
Timeframes and Documents Required
You will be able to review the information products at home. Reviewers receive the following documents, which are required for the assessment:
the information products for assessment as PDF on a CD-Rom;
the original information products intended for you;
the Excel-based evaluation system.
Interested in being a reviewer for the TC Award?
Click here to apply or write us an e-mail at reviewers(at)tc-award.com stating your interest in joining the reviewer pool, your professional status and qualifications, technical knowledge, practical experience, professional focus, and a CV attached.
Why review?
Being a reviewer has many advantages:
Cooperate closely with the other international experts;
Establish your expertise in the field and expand your knowledge;
Boost your reputation and your profile in the industry.
We appreciate your interest in contributing to the success of our Award.