Evaluation Process
We use a double blind peer-review process for all information products submitted, with two reviewers assessing the quality of every information product. Independent, recognized experts in the field of technical communication will subject the information products submitted to a rigorous evaluation process.
First, the auditors review the information products (instructions for use, operating instructions or multimedia applications) according to defined criteria. If other comparable standards for the readability of texts exist, the auditors also assess the navigation and design implementation, for example, to meet media-specific requirements. At the end of the assessment, the auditors test each information product and multimedia application on the real product.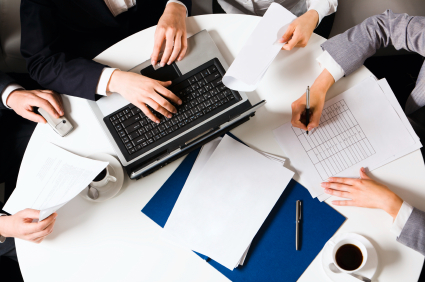 Independent experts evaluate the products and the tekom Europe TC Award Advisory Board coordinates and monitors the process.
At least two experts review each evaluation independently, so that the TC Award reports always represent a cross-section of the individual evaluations. Key factors guide the experts in the entire evaluation process. A third expert will be called in if the expert opinions of two experts differ significantly.
The TC Award is awarded to the submitting company if the overall result of the submission is 80 % or more and the submission is 70 % or more for each criterion.
All participants receive an expert report and a certificate, independent of winning the TC Award or not. The report summarizes the assessments and opinions of the experts. Beyond the TC Award, this report provides important feedback for the participating companies on their own work.
What Are the Selection Criteria
All information products are reviewed according to a joint catalog of criteria. The tekom Europe Advisory Board has developed this catalog and optimizes it constantly. The catalog consists of seven main criteria with different weightings.
Each of the criteria is divided into subcriteria that facilitate the detailed evaluation of the information product. For example, the "Design" criteria is broken down into the following three subcriteria:
Exterior Design
Layout
Typography