Registration: Grow your network at the European Academic Colloquium in May 5th and join the IUNTC meeting in May 4th 2023
The European Academic Colloquium and the onsite meeting of the International Network of Universities in Technical Communication are free of charge.
However, to be able to plan catering for you and to issue name badges for the onsite conference and the IUNTC meeting, we kindly ask you to register, that you are attending the event. You can register for both events here.
Your registration by April 1, 2023 at the latest is mandatory for participation.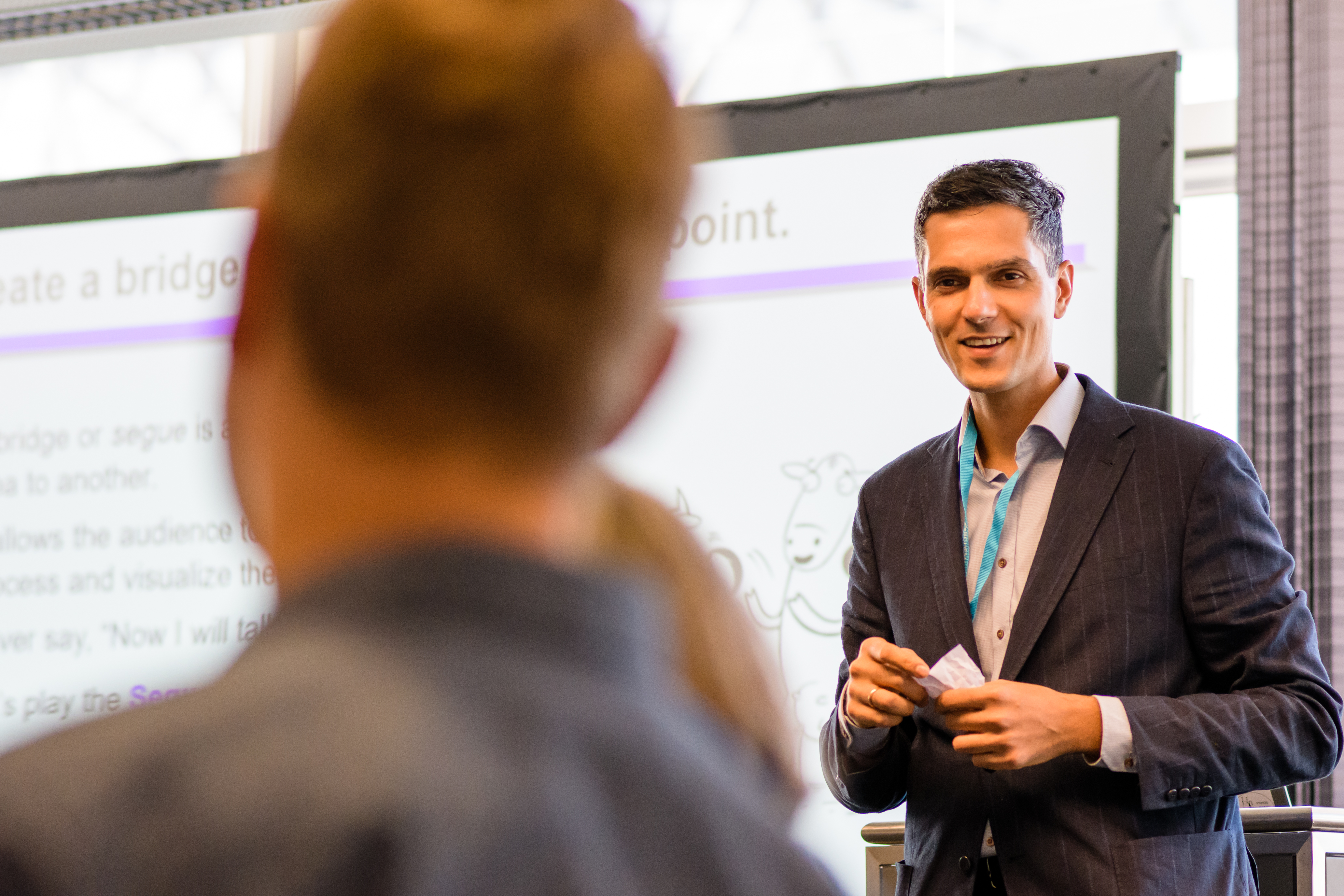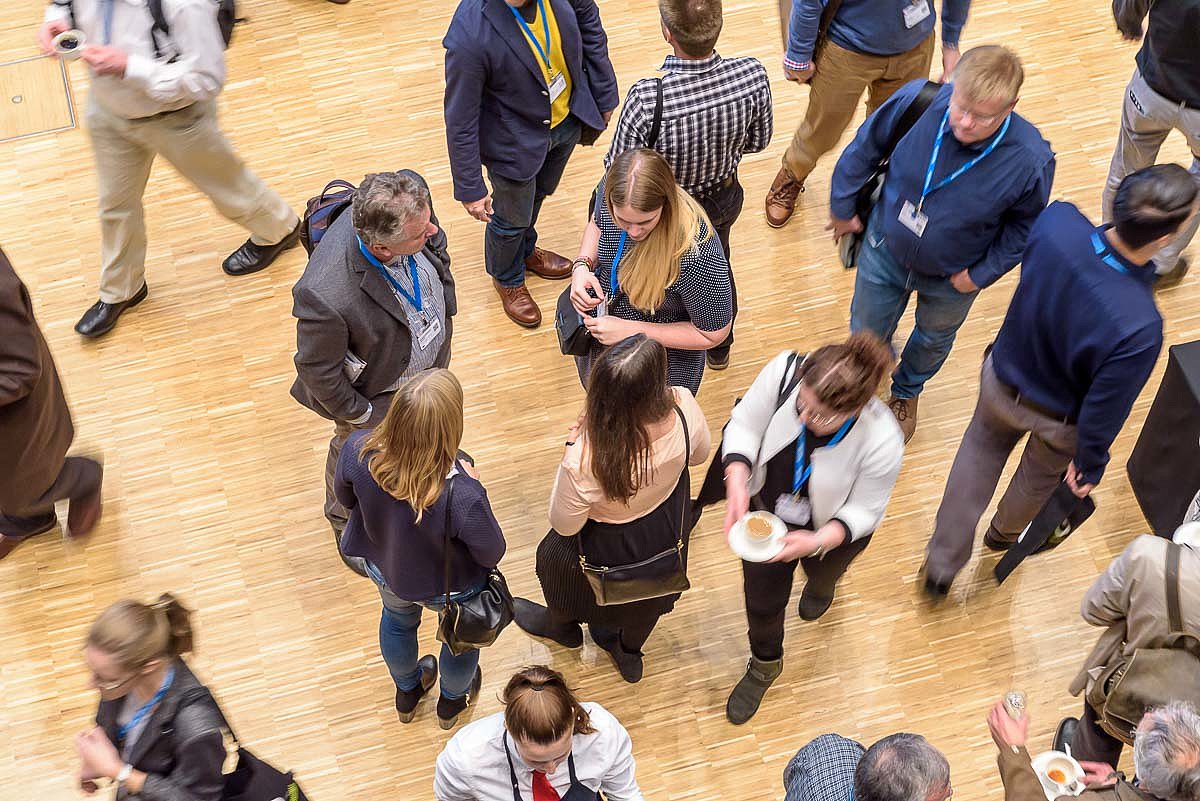 Organize travel and accommodation
The EAC will take place at the
Hochschule Karlsruhe
Facilities at Amalienstraße (AM)
Amalienstraße 81–87
76133 Karlsruhe
Germany
You can find a map of the campus here.
The European Academic Colloquium will be held in room XX.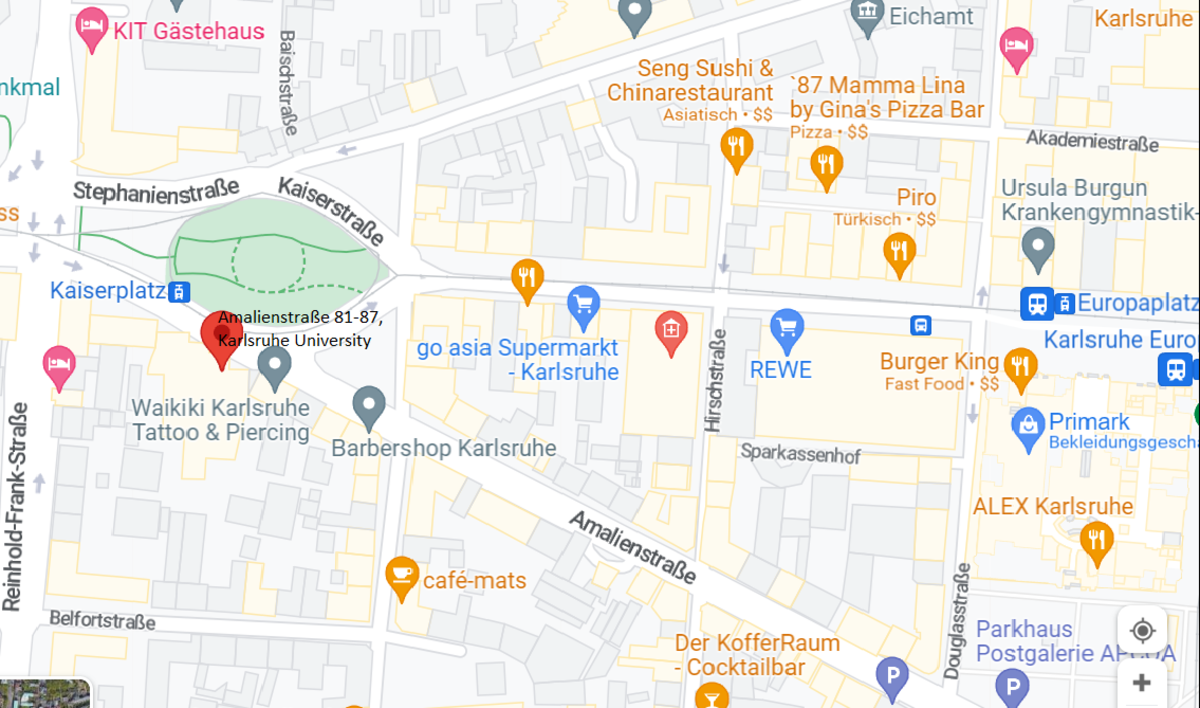 From the Airport to the Hochschule Karlsruhe University of Applied Science
You can reach Karlsruhe from different airports
To search for a train connection, please click here.
Travel by train
The campus of the Hochschule Karlsruhe is located in the citi center of Karlsruhe.
The EAC takes place at the Facilities at Amalienstraße (AM)
Amalienstraße 81–87
76133 Karlsruhe
Germany
From Karlsruhe main station you can take the tram 2 in the direction of Knielingen Nord via ZKM or tram 3 in the direction of Daxlanden.
Both trains take about 20 to the stop Europaplatz/Postgalerie, where you have to get off. From there it is about another 5 minutes walk
For your exact travel information, you can plan your journey using the following website.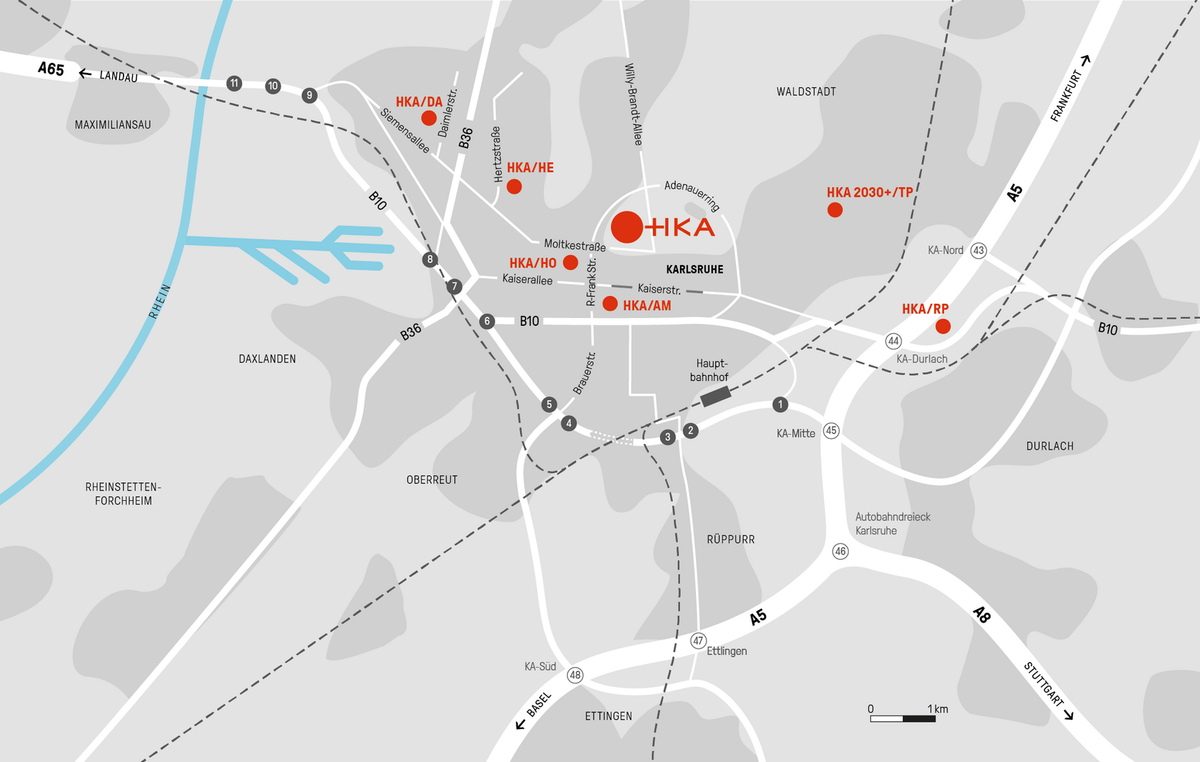 Hotels nearby In the city centre
There are 4 hotels near Facilities at Amalienstraße (AM):